Key accused killed in 'shootout'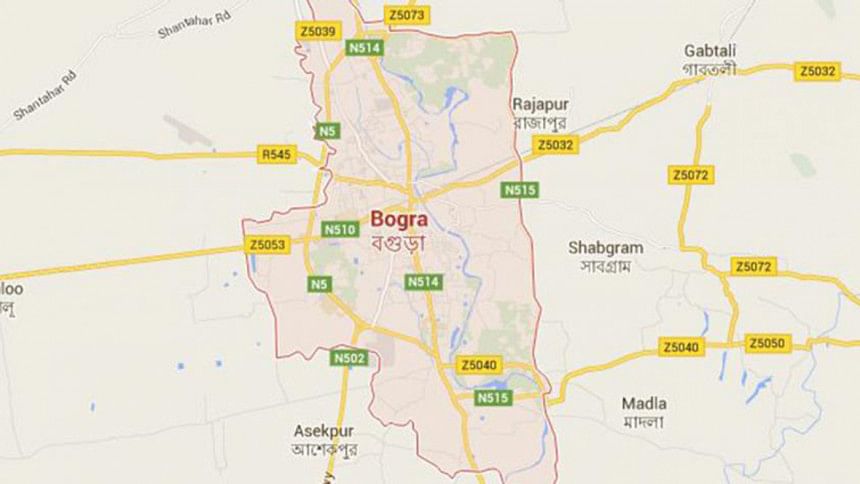 The main fugitive accused of last year's Bogra Shia mosque attack in Bogra was killed in a "gunfight" with police at Shibganj of Bogra early yesterday.
Police claimed Kawsar Ali, 25, was a killing-squad member of banned militant outfit Jama'atul Mujahideen Bangladesh (JMB). He was an inhabitant of Komorgram of Joypurhat, reports our Bogra correspondent.
With this, four alleged JMB men have been killed in "gunfights" since police intensified anti-militant "drives" across the country after the wife of a superintendent of police was brutally stabbed and shot dead in Chittagong on Sunday.
Gaziur Rahman, a senior assistant superintendent of police in Bogra, claimed that a joint team of detectives and Shibganj police took position in Lohar Bridge area following a tip off that some JMB men were preparing to launch an attack in the area.
Around 3:30am, police noticed 3 to 4 young men with bags and ordered them to halt but they started shooting at police.
Police retaliated and it left one person injured with gunshots.
Kawsar was taken to Shaheed Ziaur Rahman Medical College Hospital where doctors declared him dead, Gaziur added. 
Two constables Abu Raihan, 24, of Shibganj Police Station and Altaf Hossian, 26, of the detective branch were claimed to have been injured in the incident.
Police recovered a pistol, two bullets, five homemade bombs, two knives and one machete from the spot.
Police claimed that they came to know about Kawsar's identify from the photographs the law enforcers earlier found with people they had arrested in connection with the mosque attack.
On November 26, three gunmen stormed the mosque named Masjid Al Hussain at Shibganj and started shooting randomly at 30 to 40 people, leaving the mosque muezzin Moazzem Hossain dead and three others injured.
A police official seeking anonymity told The Daily Star that one of the seven arrestees, Yeasin Ali, confessed before a magistrate that Kawsar was one of the three people who sprayed bullets on devotees that day.
The police officials claimed that Kawsar was previously arrested at Joypurhat in August, 2005, following the countrywide bomb attack.
Sources in Joypurhat said Kawsar was a madrasa student and later he started managing livelihood by pulling rickshaws and working as a hired hand.
"ROBBER" KILLED
In Jessore, an alleged robber was killed in a "gunfight" with police in Panchbaria area on Jessore-Magura highway early yesterday, reports our Benapole correspondent.
The identity of the deceased could not be known immediately.
Ilias Hossain, officer-in-charge of Jessore Kotwali Police Station, said a gun battle took place between police and robbers around 3:25am when a police team was going to Isali village to arrest an accused of a case.
He claimed that as the team reached Panchbaria area, a gang of robbers who were robbing people on the highway, fired shots at police team.
The man aged around 35 died of bullet injuries on the spot.
The body was sent to Jessore Medical College for an autopsy.
Police claimed to have recovered a homemade gun and a bullet from the spot.