Only Covid booster dose will be available after October 3: DGHS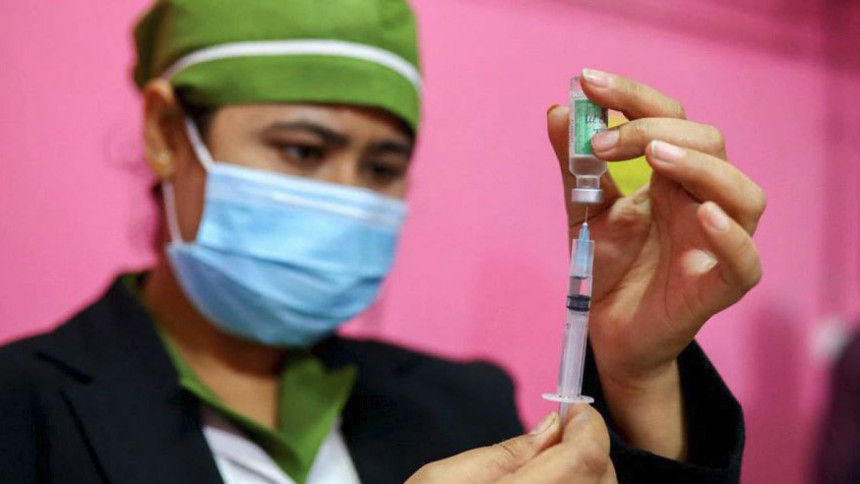 Directorate General of Health Services (DGHS) will stop administering the first and second doses of the Covid-19 vaccine after October 3 and will only continue administering the booster doses afterwards, Prof Abul Bashar Mohammad Khurshid Alam, the Director General of the health directorate said today.
"We have inoculated 97 percent population with a first dose each while 90 percent with a second dose each. We have achieved our target and the remaining vaccine jabs will expire soon. So, we will not continue first and second dose campaign after October 3," Prof Khurshid Alam said while addressing a press conference this noon at his office in Dhaka.
As the number of Covid-19 cases has been rising in recent days, he urged the unvaccinated people to take vaccines before ending the campaign.
The government had a target to inoculate 70 percent of the population against Covid-19 with three doses, including booster doses each.
The DGHS boss informed that some 41 percent of the population have received booster doses.
He also said that there has been no decision to give fourth dose of Covid-19 vaccines as the World Health Organisation has not recommended it yet.
Meanwhile, the ongoing inoculation campaign for the children aged 5-11 years will be expanded to the upazila level from October 11, Prof Khurshid Alam said.
Prof Ahmedul Kabir, additional director general (Administration) of the DGHS; Dr Shamsul Haque, member secretary of the National Covid-19 Vaccine Deployment Taskforce Committee; and other officials of the DGHS attended the press conference among others.