Dengue Outbreak: This month already deadlier than August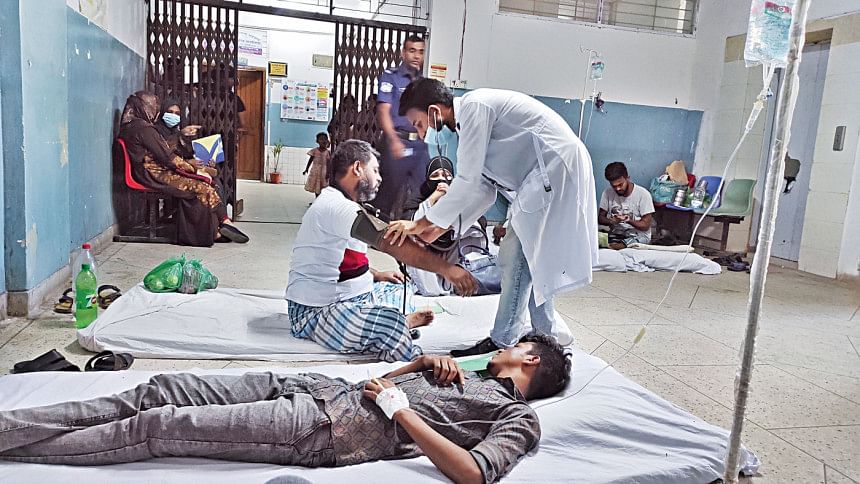 Health experts had termed August the deadliest month in terms of dengue cases and fatalities. But the numbers have climbed even higher this month. 
Throughout August, nearly 11 people with confirmed dengue infection died on an average every day. The average in the first 20 days of this month has been 13.7, according to the data from the Directorate General of Health Services (DGHS).
This month's daily average of new cases is 2,650, up from last month's 2,321.48.
The DGHS yesterday reported the loss of 21 lives in a 24-hour period, which equals the highest deaths in a day since the outbreak began this year.
Ten of those reported dead yesterday were in the capital and the rest were elsewhere. This takes the number of fatalities to 867 this year.
At least 857 people were admitted to hospitals with the mosquito-borne disease in Dhaka yesterday, and 2,158 in different districts.
This year, more than 1.76 lakh people have been admitted to hospitals with dengue. Of them, 75,833 were in Dhaka and 100,977 outside.
As per DGHS data, 281 people died of dengue last year, 105 in 2021, seven in 2020, and 179 in 2019.