2.5kg hilsa sells for Tk 13,000 in Kuakata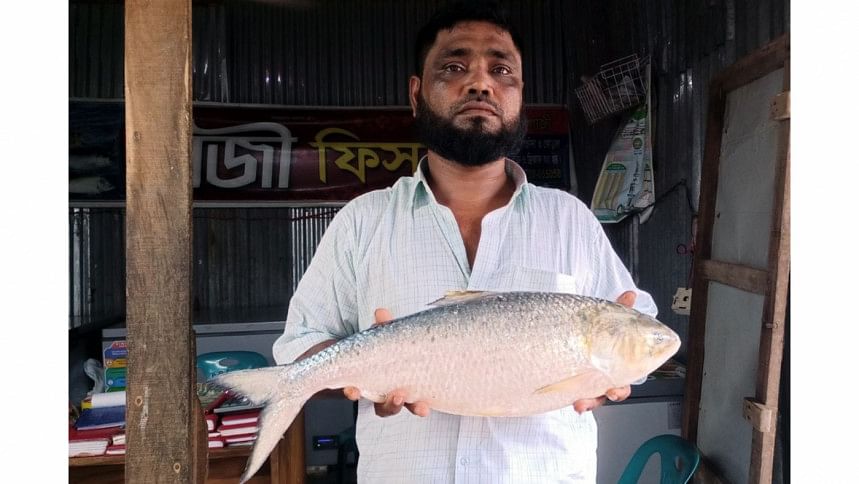 A 2.5kg hilsa was sold for Tk 13,000 in Patuakhali's Kuakata today.
The fish was netted by fisherman Md Idris off Kuakata coast this morning, reports out Patuakhali correspondent.
When he brought the fish to Kuakata fish market in the afternoon, local fish trader Basir Gazi bought it at an auction for Tk 12,039, and later sold it for Tk 13,000.
Fisherman Idris said big fish are not that common at the sea now.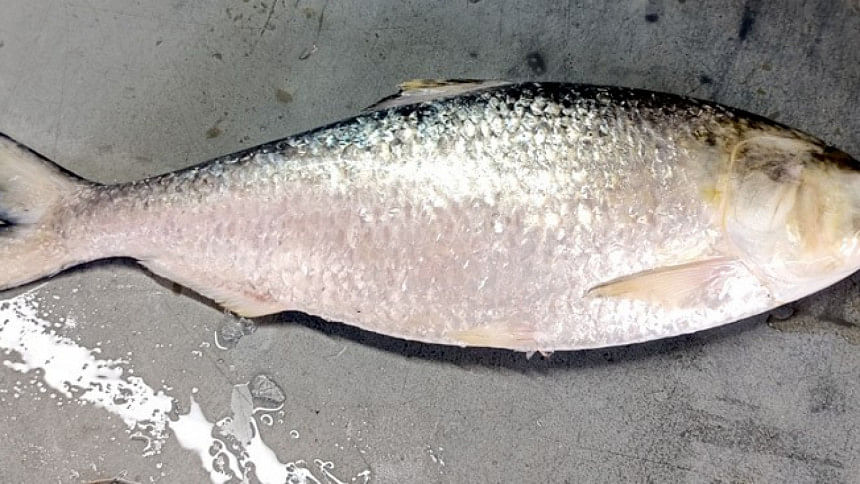 "If we get a big fish, the price is higher. A lucky catch like this ensures a few good days for my family. I guess, such a large fish has not been netted this year here," he said.
Bashir Gazi said, "Such a big fish is rarely seen in the market, so I bought it as soon as I saw it. Later, I sold the fish for Tk 13,000 for a profit of Tk 1,000."
Kalapara Upazila Senior Fisheries Officer Apu Saha said the catch might be linked to the government's multi-pronged measures including the 65-day fishing ban.
He said it is good to see that Khuta (small) fishermen are also catching big hilsa near the coast.