Govt moves to cool rice prices
Allows 95 companies to import more than four lakh tonnes of rice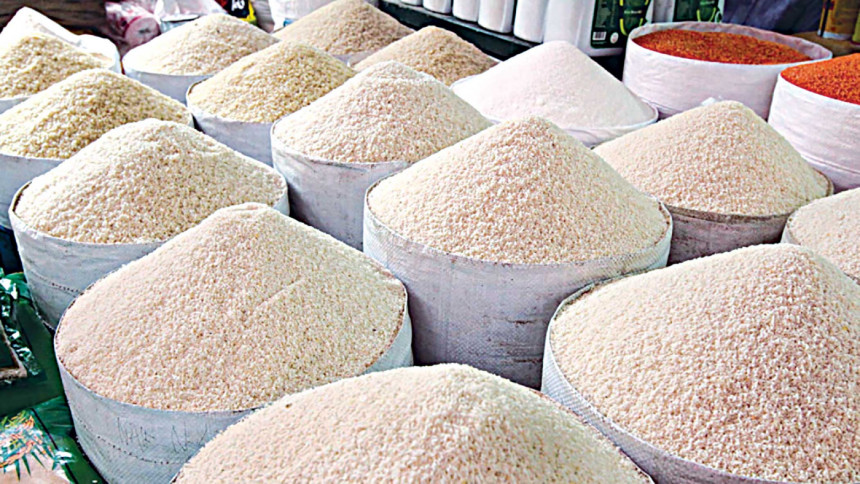 Ninety-five food companies have got the permission to import a total of 4,09,000 tonnes of rice as the government tries to lower the prices of staple grain by increasing supply.
The firms were asked to bring in the rice by August 11, according to a food ministry notice issued on Thursday.
The companies will have to let the district food offices know how much rice they will import, how much they will sell and how much they will store.
The National Board of Revenue (NBR) earlier cut the duty on rice imported between June 22 and October 31 to 25.75 percent from 62.5 percent.
The NBR attached a condition that importers have permission from the food ministry for every shipment.
Traders will have to sell the rice in the same bag in which the rice would be imported, said the food ministry.
Of the 95 companies, 10 got permission to import a total of 1,70,000 tonnes, two got permission to import 25,000 tonnes each, three got permission to import 20,000 tonnes each, the rest got permission to import different amounts.
A ministry official said 111 firms applied for the permission. "We have a similar number of applications that we will examine. We will also review whether the firms followed the restrictions if they had been given permission last year."
At kitchen markets in the capital yesterday, a kg of fine rice sold for between Tk 64 and Tk 80. The prices have risen by 9 percent in a month, according to the Trading Corporation of Bangladesh.
Prices of coarse rice remained unchanged in the last month.
Farmers bagged 1.79 crore tonnes of rice in the first two crop seasons -- Aush and Aman -- of this fiscal year, according to Bangladesh Bureau of Statistics.
The Department of Agricultural Extension estimates that the total yield from the Boro season would be 2.09 crore tonnes of rice this year.
Rice mill owners maintain that flood and unfavourable weather in the northeast and parts of northwest have affected rice yields.