96 hospitalised with dengue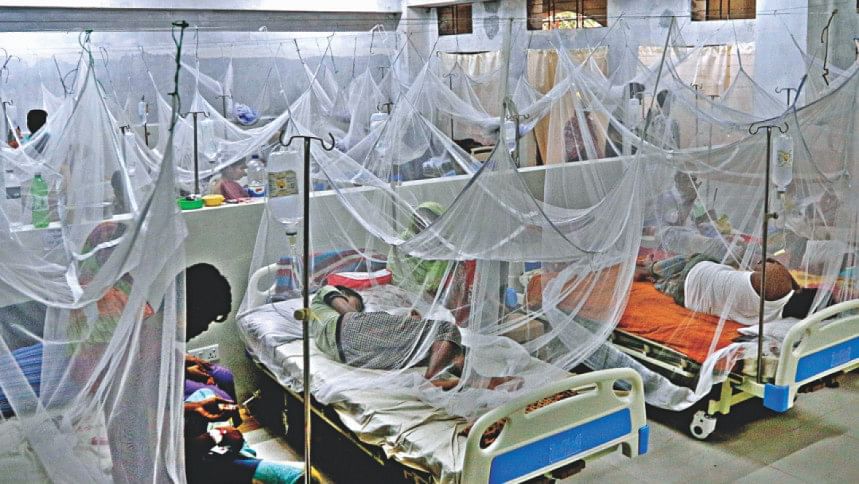 At least 96 dengue patients were admitted to different hospitals across the country in the last 24 hours till 8:00am yesterday.
With the new cases, the total number of dengue patients rose to 3,855.
Among the patients, 397 are still undergoing treatment. A total of 3,855 patients have been released from hospitals, according to the Directorate General of Health Services (DGHS).
Warning the city corporations of a major outbreak of dengue virus this year compared to the last couple of years, experts suggested the corporations to take extensive measures immediately to control the Aedes mosquitoes.
Dhaka is at risk of a major dengue outbreak this year compared to the last couple of years, as clear, stagnant water, the breeding ground for Aedes mosquitoes, at under-construction buildings is abundant this time around. The scenario came to light after the DGHS conducted a pre-monsoon survey between March 23 and April 4.