Dengue claims 8 lives in a day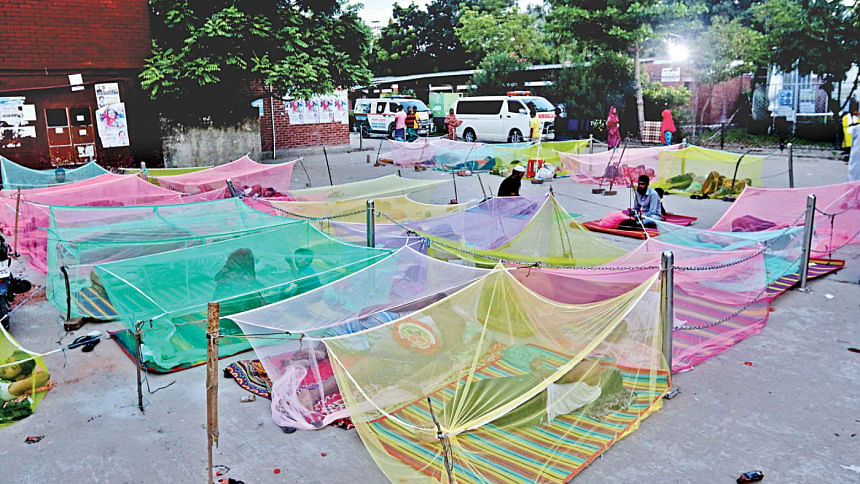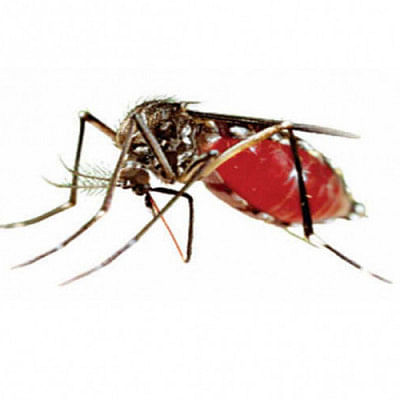 Eight dengue patients died, while 765 were admitted to hospitals across the country yesterday.
These are the highest single-day numbers recorded this year.
Total dengue cases crossed the 23,000 mark, the third-highest number witnessed since the first outbreak in Bangladesh in 2000.
A total of 1,01,354 dengue cases, the highest, were recorded in 2019, and 28,429 in 2021. The death tolls were 179 and 105, respectively.
According to the Directorate General of Health Services, 23,282 dengue patients, 5,205 from outside Dhaka, have been hospitalised across the country this year so far.
This year's death toll has now risen to 83. Of the deceased, 28 died in the first 13 days of October alone.
Experts urged authorities to immediately conduct extensive drives to identify clusters of Aedes mosquitoes.
Yesterday at a press briefing in the capital's Mohakhali, Prof Ahmedul Kabir, additional director general (administration) of DGHS, said the highest number of dengue cases have been witnessed in Cox's Bazar, during the current season.
The number of deaths is high outside Dhaka. Most of them died three days after hospitalisation, he said.
DGHS has instructed authorities to prepare more hospitals for dengue treatment.
Entomologist Prof Kabirul Bashar of Jahangirnagar University said every year in October, dengue cases start going down. But this time, the numbers will keep rising.
It is not possible to control dengue without managing mosquito hotspots. This year, authorities took inadequate measures to find and manage these sites, said Kabirul.
"Hotspot management means identifying risky houses and areas by collecting addresses of dengue patients," he explained. Authorities will have to kill adult Aedes mosquitoes and their larvae at these sites, and build awareness among residents.
Entomologist GM Saifur Rahman of Bangladesh National University said as short-term activities, authorities will have to conduct surveys in risky areas to find dengue patients who show mild symptoms and bring them under care.
They will also have to conduct intensive control operations in those areas to kill mosquitoes and build public awareness. The public should also take personal measures to protect themselves by using mosquito repellent and wearing clothes that cover arms, he said.
Last month, Dhaka North City Corporation Chief Health Officer Brig Gen Md Zobaidur Rahman said apart from regular and special drives, they have purchased 30 boats to clean waterbodies and use insecticides properly.
Md Abu Nasher, public relations officer of Dhaka South City Corporation, said besides routine drives, they are taking different measures to control Aedes mosquitoes, including drives around houses of dengue patients.