Healthy diet after recovery from COVID-19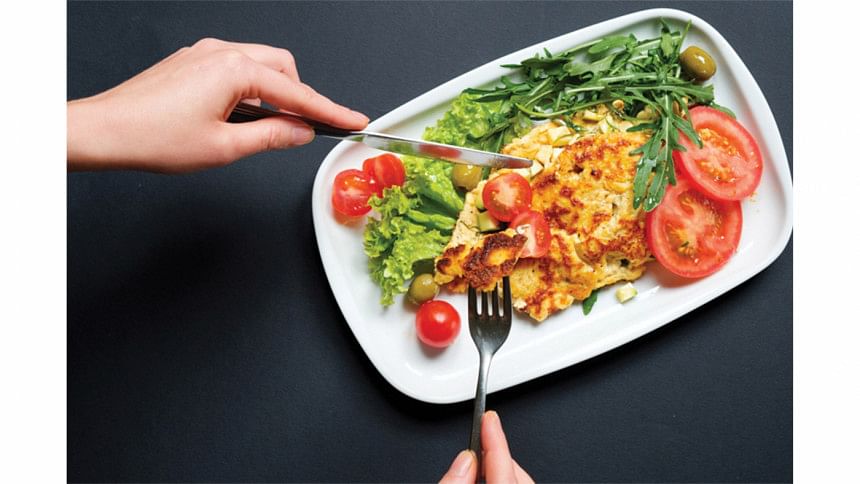 Recovering from COVID-19 is not the only battle to win but maintaining your health post-infection is also a significant challenge. COVID-19 infection disrupts your immune system, so it is necessary to build your immunity and regain your strength.
A good diet promotes faster recovery. Adequate calories must be provided depending on the patient's nutritional status. Include calorie-dense foods in your diet but make sure they are healthy carbs and not empty ones. Opt for whole grains, potatoes, bread, pasta, rice, milk, avocados, jaggery and roasted chickpeas.
A protein-rich diet can help repair damaged body tissues, make up for muscle loss, stimulate the production of T-cells, the agents that promote healthy immune functioning and overcome post COVID-19 weakness. Protein-rich foods, like pulses, legumes, milk, yoghurt, cheese, eggs, fish, chicken, beef and organ meat could be part of the meal.
To maintain calories, the proportion of fat can be increased. Butter, ghee, medium-chain triglyceride (MCT) oil can be used through a dietitian's advice. Olive oil, rice bran oil and canola oil can also be used for cooking. Keep a jar of mixed nuts and seeds (pumpkin, sunflower, jackfruit etc.) by your side for easy snacking, they are potent sources of essential fatty acids such as omega-3 and healthy fats.
Replenishing the vitamins, minerals and antioxidants the body needs is an integral part of a recovery diet. Include 5-7 servings of fresh and seasonal fruits and veggies every day. The essential vitamins required during the period of healing are vitamins C and D. So fill the fridge with guavas, oranges, lemons and bell peppers etc. for vitamin C and get 15-20 minutes of sunlight every day along with vitamin D rich foods.
Immunonutrients are specific nutrients shown to have a considerable influence on immune function. Bangladeshi kitchens are full of potent anti-inflammatory and anti-viral ingredients such as ginger, turmeric, garlic, cumin, coriander, cinnamon, honey, all of which are usually used in different combinations and different items for overall quick recovery.
Probiotics play an important role post COVID-19 for faster recovery. Probiotics improve the gut bacteria after the heavy antibiotics and steroids used in the treatment and also help to restore immunity.
Meal frequency and consistency is the most important part for a speedy recovery. Small frequent feeds would be better if the appetite is less, timing of fluid consumption should be in between meals and not with the meal. Taste and smell may take a while to return to normal making every bite of food utterly tasteless, but it is important to keep up the appetite with small and frequent meals.
A recovery diet would not only help you to get your strength back but also boost your immune system and keep other infections at bay until you are fully back on your feet. So choose your food wisely to ensure you are eating foods that will boost your immunity after recovery from COVID-19.
The writer is a nutritionist.
E-mail: fahmidahashem60@gmail.com