Tired of your regular sanitary napkins? Try these products for a change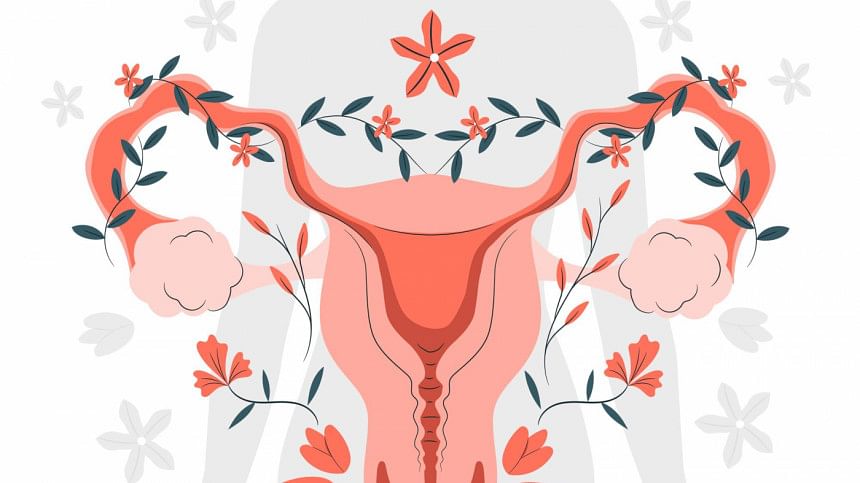 Researchers find that plastic materials in napkins and diapers take around 300 years to decompose in soil, which may lead to severe environmental consequences. But with increasing awareness and interventions in menstrual hygiene management across the country, the products in Bangladesh are slowly but surely changing. Their benefits are more long-lasting than the plastic products we have made ourselves complacent to.
Reusable sanitary napkins
A study by University of Missouri- Kansas City (UMKC) finds that reusable sanitary pads are — Environment friendly, help relieve excessive cramps, prevent the occurrences of infections and skin rashes, and are affordable!
The benefits of reusable sanitary napkins have been further vetted by Tahmid Kamal Chowdhury, CEO of Safepad Bangladesh. Having done extensive R&D in the model and make of reusable sanitary napkins, he says, "There's roughly 500 million menstruating women worldwide and for seven days they need to use 2-3 disposable pads. These products ultimately end up in the landfill and from there it goes into the ocean. Eventually, it takes hundreds of years to dissolve that plastic."
In the case of Safepad Bangladesh, the product has a patented formula where the antimicrobial technology is embedded into the fabric of the pads. This allows the pad to prevent the scopes of fungal or bacterial growth in the vagina. Moreover, re-useable sanitary napkins by Safepad Bangladesh are sustainable even after 100 washes.
Safepad Bangladesh caters two kinds of packets — an economy packet which is priced at Tk 190, consists of both heavy and normal flow pads. Another is the regular packet, which costs Tk 350, comes with one heavy flow pad and three normal flow pads. For updates and orders, clients can connect with Safepad Bangladesh on their Facebook page.
Menstrual cups
Mayo Clinic Health System finds that women are increasingly switching to menstrual cups to manage their periods for a number of reasons. For starters, they are —
Comfortable
Does not restrict mobility/activities
Prevent irritation and odour
Can be worn for long hours (12 hours)
Has a longer life-span than sanitary pads and tampons
Made of silicone which is environment friendly
However, the usage of menstrual cups is dependent on whether or not one has a heavy or a light flow. In the case of Bangladesh, Nahid Akther Dipa, Co-Founder, Mumble, introduces a menstrual hygiene product which comes as a game-changer for women in the country.
Currently, she is catering to her client base through Mumble's Facebook page as well as Daraz.
"My group reaches out to 20,000 clients. Whatever amount I sell in Dhaka, I am able to do the same for districts outside. I have many clients in Chittagong Hill Tracts (CHT) as well as those in the char areas," says Dipa.
For every cup that is sold, customers get a Bengali user manual which elaborates how women can insert, remove, clean, and store their menstrual cups.
Additionally, her Facebook group and page also provides a video manual on the usage of the product.
"Speaking from experience, I can say that it takes two-three months' time to get familiarised with it; it's all about knowing the technique." In fact, the youngest client for Mumble menstrual cups is 13 years old.
Dipa ships menstrual cups from the USA, approved by the federal government under the registered company. She also reassures that it's safe for the body. But in case of any underlying infections inside the vagina, Dipa suggests that one should avoid using the menstrual cups.
Where cleaning is concerned, she advises that users should wash the cups in 250ml boiled drinking water, preferably which is free of iron. Once purchased, the Mumble menstrual cups can be used for five years.
"If your menstruation starts at 13 and ends at 55 years of age, then you might need a maximum of two cups," she says.
Many clients have shared that their menstrual cramps have drastically reduced upon switching to cups. Since Mumble cups are imported from overseas, they are sold at Tk 2000.