Yoga's miracle cure: Nauli Kriya and its impact on gut health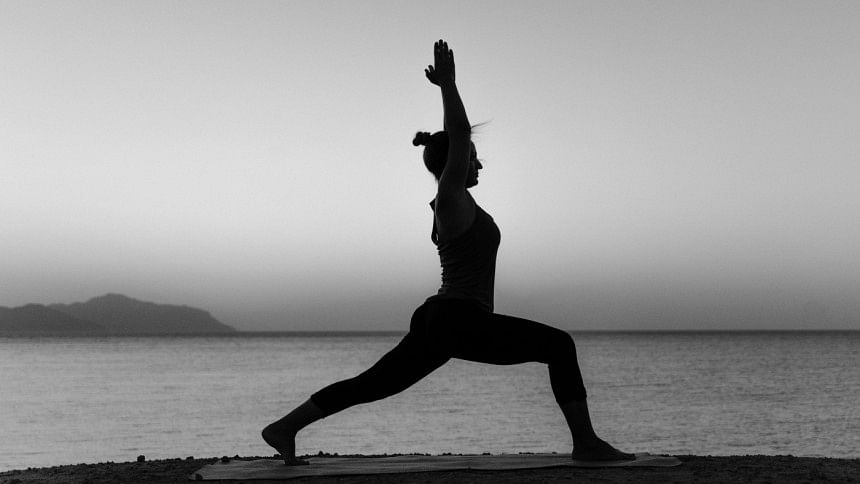 I often meet many people complaining of IBS, constipation, and gastric problems. The food we eat, our habits in terms of nutrition and consumption, are not very well informed. Culturally, we seem to be unaware of how to eat healthy and manage our gut health. People depend on gastric medication to relieve pain. This is unhealthy and unsustainable.
Nauli Kriya is a yogic cleansing practice that involves isolating and churning the abdominal muscles and organs. While it's not a direct treatment for medical conditions like irritable bowel syndrome (IBS), constipation, or gas problems, some practitioners and yogic traditions believe that it can have a positive impact on digestive health. Here's how Nauli Kriya may potentially help with these issues:
Stimulation of digestive organs
Nauli Kriya involves contracting and massaging the abdominal muscles, which can stimulate the digestive organs, including the stomach, liver, and intestines. This increased movement may aid in the digestion and absorption of food.
Improved blood circulation
The churning motion created by Nauli Kriya may enhance blood circulation in the abdominal area. Improved circulation can promote the efficient functioning of the digestive system, potentially reducing issues like constipation.
Massaging the colon
The specific muscle movements in Nauli Kriya can apply pressure to the colon, potentially aiding in the movement of stool through the intestines. This could be beneficial for individuals experiencing constipation.
Enhanced awareness of abdominal region
Practicing Nauli Kriya can increase awareness of the abdominal region. This heightened awareness may lead to better mindfulness of diet and eating habits, potentially reducing triggers for digestive problems like IBS.
Stress reduction
Many yoga practices, including Nauli Kriya, incorporate deep and mindful breathing. This can help reduce stress, which is a known trigger for IBS symptoms. Stress reduction can potentially alleviate some of the discomfort associated with digestive issues.
It's important to note that Nauli Kriya is an advanced yogic practice and should be learned and practiced under the guidance of an experienced yoga instructor. Attempting this technique without proper instruction can lead to injury or discomfort.
Additionally, while some individuals may find relief from digestive issues through yoga practices, others may not experience significant benefits. Digestive problems like IBS are complex and can have various causes, including dietary factors, stress, and underlying medical conditions. It's essential to consult with a healthcare provider to determine the most appropriate and evidence-based treatment approach for your specific digestive issues. Yoga practices can complement conventional medical treatments but should not replace them for serious medical conditions. Finally, nutrition is most important when it comes to gut health. You are what you eat really means eat well to be well.
The author is a writer and a yogini. You can follow her on Instagram or Youtube: Shazzy Om. For more information, contact her via email at shaziaomar@gmail.com