5 paint colouring mistakes to avoid in 2023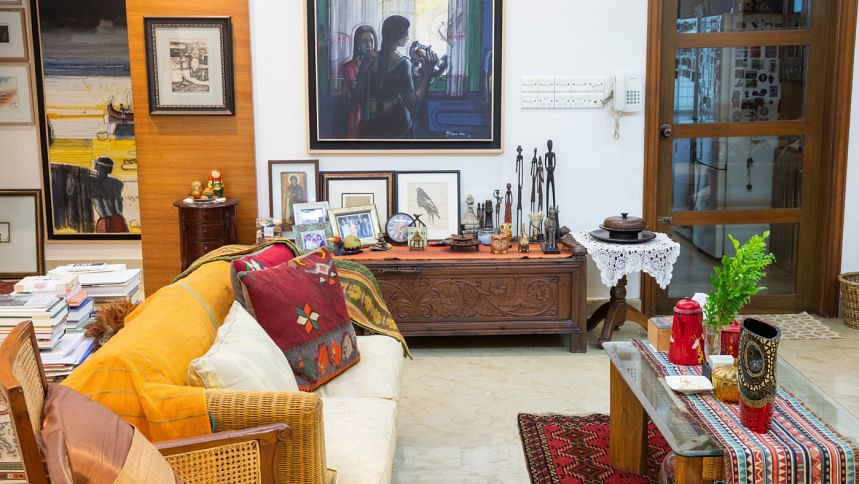 A paint job is probably the most challenging part of any house renovation project. It is both an investment in terms of money and time, as well as a commitment; you are likely to be stuck with the same colours on your walls for a significant amount of time, whether you like it or not.
With that in mind, here are some common mistakes you must avoid on your next colourful mission:
Ignoring the ceiling
While trying to find the perfect colours for the four walls surrounding us, we often forget about the biggest 'wall' in the room; the ceiling. It eventually ends up getting painted a dead white which actually starts to bring the whole room down as soon as grey starts to set into that white.
Try a shade of cream or brown instead. If you are willing to be a little more creative, you can also go for a lighter shade of any colour you are using for the rest of the walls. This especially helps the room to look livelier.
Mismatch with nature
The amount of daylight flowing into a room plays a huge role in its overall outlook. A good amount of natural light can easily look gorgeous with deeper shades of yellow, blue, lilac, etc. without affecting the size of the room. On the other hand, for rooms with moderate to low lighting, it is safer to go for light colours. The light shades will enhance the natural light while making the room brighter.
Too many colours 
Painting each room with a different colour combination is not necessarily a problem. However, the colours must have some sort of coordination in order to really reflect a personality. Or else the house just ends up looking more chaotic than peaceful or fun.
For instance, if your living room looks chic and classy in pastels, your bedroom should not look like it just came out of the 1920s with a combination of cream, brown, and perhaps maroon. So, while we are all in for DIY creativity, consulting a professional is your best choice for this type of experiment.
Playing it too safe 
This is the opposite of going overboard with colours. The idea of painting with neutral colours only can be very tempting, especially when going for an elegant and polished look. However, even then, it is necessary to add stronger shades and contrasts. Or else the monotony will set it really quickly and it does not fulfil the purpose of a 'new look.'
A famous saying among renowned interior designers is, "Make it gutsy, or it's just boring."
Shrinking Colours 
Dark colours, in general, will make a room appear smaller. While there may be a few exceptions when combined with natural lighting, dark colours usually move forward, giving the illusion that the walls are closer than they actually are. Confused? Here's an example.
Colours like red, royal blue and deep purple are strong and they seem to hold a statement in them but these colours also tend to move towards you and when applied to walls, they will make any room look smaller. In fact, too many of these colours can actually make a room feel suffocating.
If they do fall under your list of favourite colours, do not be disheartened. You can easily combine two deep walls with two lighter ones to make a truly amazing combination.