Anisa Murshed and her bead art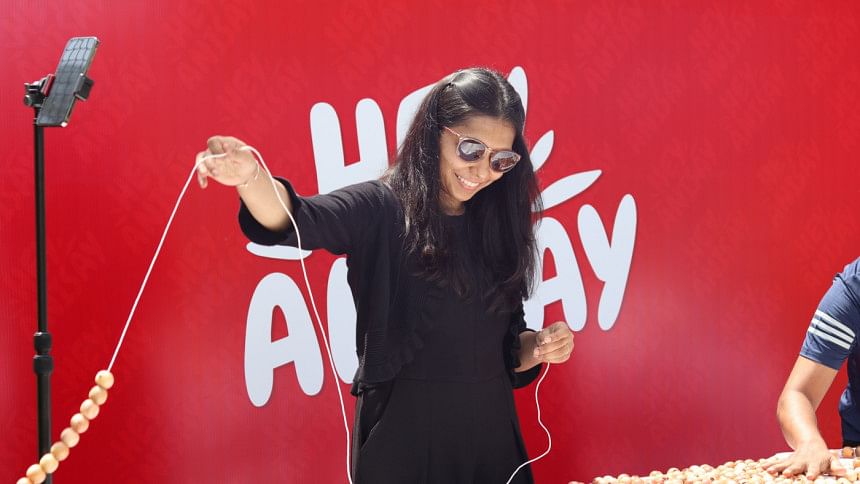 When she was eleven, Anisa Murshed began bead art as a simple leisure time. Little did she know that her hobby would one day turn her into a Guinness World Record holder for the "Longest Thread of Beads Made by an Individual in One Hour." The bead artist with two decades of experience perfected her craft through years of self-practice.
Anisa broke the Guinness World Record for the "Longest Thread of Beads Made by an Individual in One Hour" on 12 August 2022 as part of her initiative to promote bead art and her competence in this sector. Anisa is now the only girl in Bangladesh still holding an individual Guinness World Record title.
For those unfamiliar with the art form, bead art is a craft that involves creating decorative items such as jewellery, ornaments, and home décor using beads. The beads used in bead art can be made from various materials such as glass, metal, plastic, wood, or stone. Beads can be strung together, woven, or embroidered to create intricate patterns and designs. Bead art can be a fun and creative hobby for people of all ages and can also be a source of income for professional bead artists. Many cultures have a long history of bead art, with some traditional beadwork techniques passed down through generations.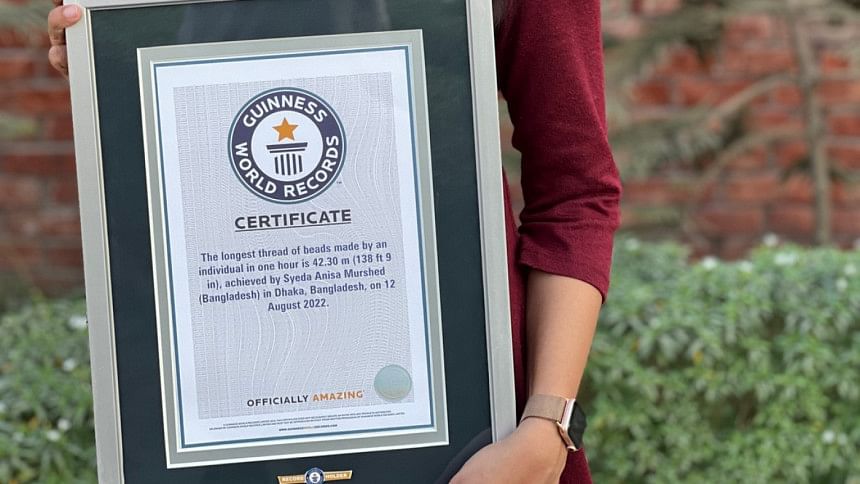 Being a dedicated admirer of the craft, Anisa's journey began as a hobby where she could incorporate her creativity through this art. This talented individual plans to take bead art to the next level with the help of Bangladeshi craftspeople, where they can be acknowledged for their art on a global stage. These works of art demand creativity, effort, and time from the craftsperson. However, this mode of art needs to be noticed more often when compared to more popular art forms.
This is why Anisa faces difficulties with sourcing the materials for her art. "Unique and different variants of beads are hard to come by. I usually source the unique one whenever I am travelling outside of the country. Other than that, I acquire the beads from Chawkbazar or Newmarket in Dhaka," said Anisa
Through Beads Bug, Anisa's venture, the creative mind aims to share her art and break the conventional preferences of popular art. She adds, "Beading is not just a craft; it is an exercise that helps develop creativity, focus, and patience. Through my initiatives, I want to inspire Bangladeshi crafters to take up bead art, earn from it and eventually take local bead art initiatives to the world."
Today, bead art continues to evolve as new materials and techniques are developed, making it a vibrant and ever-changing field.