From roaster to mentor: Rafayat Rakib's Digital Dropouts revolution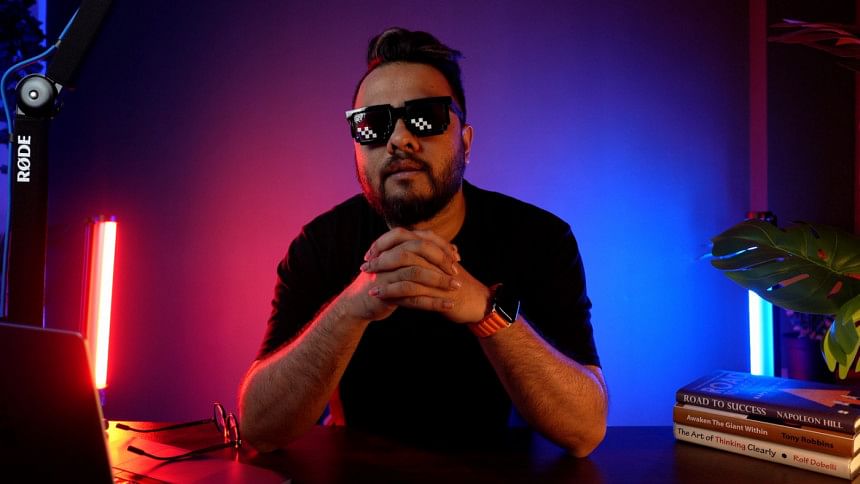 In a time where content creation and digital marketing are evolving at breakneck speed, Rafayat Rakib stands out as an outlier. Armed with ten years of experience in content creation and a decade-long tenure in the corporate world, Rafayat has manoeuvred through diverse landscapes only to come full circle — returning to the world of content creation, albeit with a new vision: Digital Dropouts.
Humble beginnings in content creation
"It all began with video editing," Rafayat shares, retracing the origins of his passion for content creation. Long before the C-suites and corporate meetings, Rafayat was a storyteller at heart, honing his craft in video editing. Yet, the path ahead led him in an unexpected direction.
The Roaster of ShowOffs Dhk
As a YouTuber, Rafayat gained recognition as the "Roaster of ShowOffs Dhk," a role that allowed him to blend satire with societal critique. But unlike many content creators who find a home on the platform, Rafayat did not confine himself to YouTube. He expanded his horizons, venturing into corporate jobs, which introduced him to a whole new skill set. "And with a decade of corporate experience, I became unstoppable when it came to running my own show."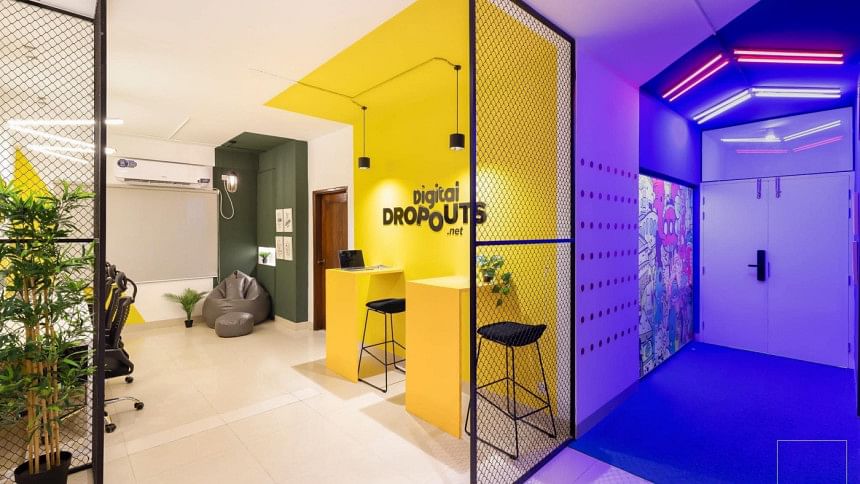 The Corporate Detour
Rafayat swapped his editing software for spreadsheets and took a dive into the corporate sector, picking up invaluable experience in client management, human resources, sales, and more. "These weren't skills; they were knowledge that moulded me," he says. During his corporate stints at esteemed giants like Unilever, Marico, and British American Tobacco, Rafayat wasn't just climbing the career ladder; he was gathering the tools that would serve him in his future endeavours.
The circle completes: Digital Dropouts
"Everyone can learn a skill through various mediums. But how do you use it, and capitalise on it? This is where softer skills like team management, client service, and sales come into play," Rafayat muses. It was these combined assets that led him back to his first love — content creation — but this time, as the founder of Digital Dropouts.
It is not just another online course-selling platform. It's a rallying cry for those who feel cornered by society's conventional expectations. "I am not going to spread out my arms like Shahrukh Khan, 'Come and see what I can do.' I will teach you the skills," he asserts.
The platform is designed for those who don't fit the conventional mould. "You're left behind by the herd? Got set back in studies? All your paths lead to a dead end, and you think you are a no-good dropout. This is where Digital Dropouts comes in, by offering skills that are more relevant in the social era." Rafayat's focus remains clear — leadership and soft skills take precedence, with technical training filling the gaps.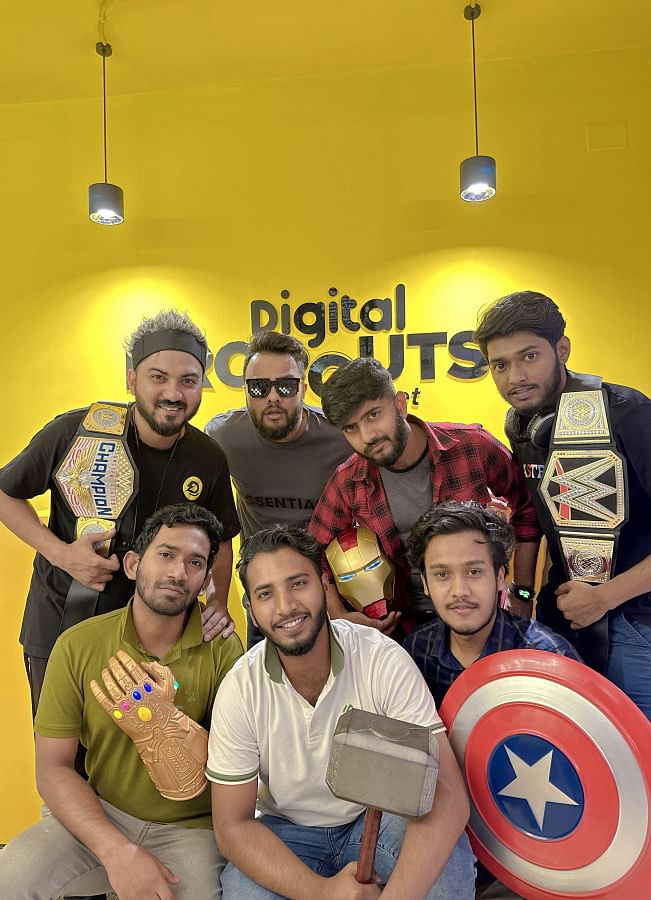 Soft skills: The secret sauce
One of the most distinctive features of Digital Dropouts is its focus on soft skills and mentorship. "What I love doing is editing videos, which is a tough job. However, if I only focus on that facet, I am limiting myself. A hustler in life should never do that," he explains. It's the amalgamation of technical know-how and soft skills that makes Digital Dropouts unique. Rafayat brings his ten years of corporate wisdom to the table, offering mentorship in leadership and soft skills. "This is something that any freelancer who started at a young age cannot give," he asserts.
The vision ahead
"The Bangladeshi dream is earning dollars and making it big in life. There's no shame in it and it's possible," Rafayat exclaims. For him, freelancing is not a short-term play for quick money but a method to solve significant problems for clients. "You start freelancing to make your clients rich. And you will eventually become successful."
Rafayat wants to establish a hub for misfits where they can meet their own tribe and contribute to building themselves as professionals instead of being called the failures of society. He expresses, "My team has a total of 20 members, all of them dropouts, which is nothing less than an organisation." With eyes set on personal and professional development courses and a streamlined content creation strategy, he's got his work cut out for him.
In a world quick to label and quicker to judge, Rafayat Rakib's journey is a testament to the power of resilience, adaptability, and the will to defy societal norms. His story is a clarion call to every aspiring individual — whether a digital dropout or a corporate climber — that the road to success is not a straight path but a winding journey laden with opportunities for those willing to take it.
As Rafayat puts it succinctly, "The bigger the problem, the more value you have." And he, with his unique journey and multifaceted expertise, seems destined to solve bigger problems, making invaluable contributions to individual lives and the industry at large. And if you're still wondering whether dropouts can succeed, Rafayat's message is clear; "I am a Digital Dropout. And if I can do it, so can you."