Tickets for Biman's Sep 15 flight on Dhaka-Guangzhou route now on sale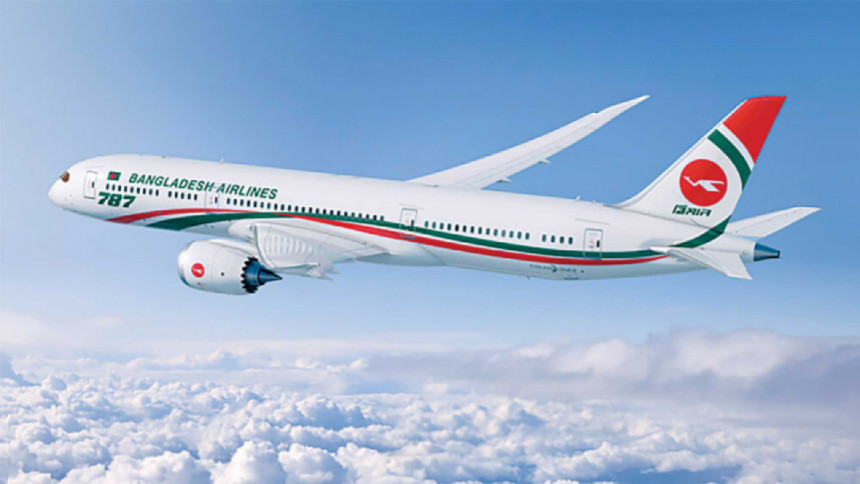 After the maiden flight on August 18, tickets for the second Biman flight on Dhaka-Guangzhou-Dhaka route have been opened for sale at 4:00pm today (August 22) on Biman's host system.
The next flight is scheduled to fly on September 15, Biman said in a press release today.
Biman's General Manager (Public Relations) Tahera Khondoker told The Daily Star that currently Biman plans on operating one monthly flight to China.
The minimum fare for one-way travel from Dhaka in the economy class was fixed in between USD 1300 to USD 2500.
One-way business class fares range has been fixed between USD 2,800 to USD 3,200.
In addition, Tk 8717 will be charged as travel tax irrespective of economy and business class ticket.
Tickets will be sold on a first-come, first-served basis as air fares are lower than current market demand.
The return flight fare will be mentioned on the website of the Biman Bangladesh Airlines.
Biman has requested passengers to contact any of Biman's domestic and foreign sales centers with the necessary documents and passengers have been requested to collect tickets after confirming the Covid protocol.
On September 15, Biman flight BG366 will take off from Dhaka's Hazrat Shahjalal International Airport at 11:00 am local time and land at Guangzhou Baiyun International Airport at 04:45pm local time.
The return flight BG367 will depart at 07:45pm local time and arrive in Dhaka at 09:45pm. Return flight tickets for Guangzhou-Dhaka route can be purchased from Biman's domestic and overseas sales centers as well as Biman's commercial website www.biman-airlines.com and Biman's authorised travel agencies.
Biman Bangladesh Airlines started operating flight on Dhaka-Guangzhou route from August 18.
The long-awaited flights on this route will decrease the problem of Bangladeshi students and businessmen traveling to China. Apart from Biman, country's leading private airlines, US-Bangla Airlines is operating flight on Dhaka-Guangzhou route.