Indulge in global tastes at Le Méridien Dhaka this Ramadan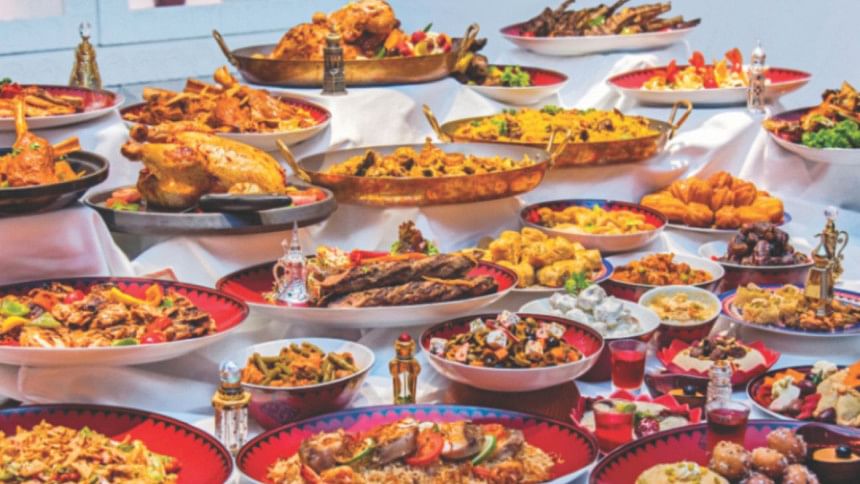 Le Méridien Dhaka is going full throttle to wow its guests with an unmatched Ramadan spread. 
Buffet iftar with dinner will be available for Tk 4,900 per person, while buffet sehri will be available for Tk 2,700 per person. The restaurant has also teamed up with various banks and telecommunication organisation to offer patrons "Buy One Get One" privileges.
Le Meridien's unique rooftop-terrace Mediterranean restaurant OLEA will also be offering a buffet fare this Ramadan. OLEA will bring an extensive buffet of iftar delicacies between June 16, 2016 and June 25, 2016. They will also host a 10-day Egyptian Iftar Festival with a guest chef from Sheraton Cairo Hotel and Casino. Buffet iftar with dinner in OLEA will be offered at Tk 4,500 per person, with great discount offers with partner banks and telecommunications.
Also, Favola, the hotel's classic Italian dining restaurant is offering a set menu for Iftar at the price of Tk 3,900 per person. 
Iftar offers in Le Meridien Dhaka will be available from Maghrib 
till midnight while sehri will be available from midnight till Fajr. 
For more information, contact 01990900900