The indomitable human spirit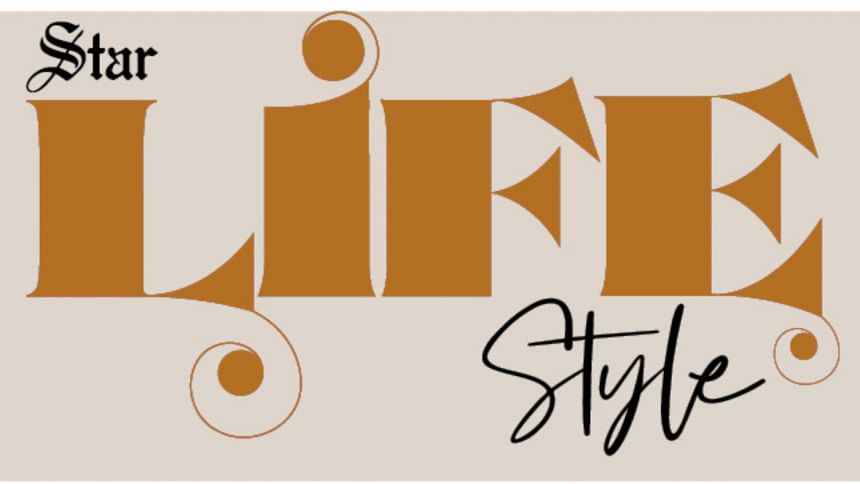 A public bus once got stuck in an evening blizzard up a slippery slope and could not move with its engines revving. On board were small children who had not eaten for a while. That's when a young lady got off the bus to walk to get some food from a nearby convenience store, returned to the bus, and offered it to them and a few others. I was driving right behind it when I heard through the grapevine.
When there is the same news everywhere and every second, I try to divert my mind away to seek refuge somewhere far away from all the noise. In times of a national crisis or an emergency, the initial torrent of news piques limitless curiosity, only to slowly turn into a cacophony of disinformation that overwhelms one because of incessant repetition.
Everyone, every second, seems to dwell on it and even tries to put a personal spin on it. In the beginning, to spice things up further, conspiracy theories appear to amuse many, but their sheer numbers and ludicrous conclusions in the aftermath gradually tire one out too.
Some do it out of their relentless pursuit of finding a root cause and desperately hoping for a quick possible cure — consuming bovine urine is one of them — to relieve themselves, some to spread their constant fear to others in order to lighten the burden perhaps. The impending spectre of gloom and doom is so overwhelming that the logical choice is to immerse in the equivalent of a noise-cancelling headphone: blissful ignorance. I call it going off the grid, at least partially, if I cannot physically relocate myself.

Since news broke about the outbreak of the coronavirus pandemic, the fear about it has spread as quickly. In these situations, the sensible actions often take a backseat to fearmongering and theorising without any evidence. This has the potential to shroud the facts on the ground.
The best approach is to heed the advice of the frontline professionals that put their lives on the line every day. I worry about them, because if they fall, all others do. Sometimes, I neither see evidence of sensible early steps from some authorities, nor a sense of social public responsibility. But theories and fearmongering go on unabated.
To add to this, these crises also bring out the worst in us, I believe. The other day, a shopper buying 12 rolls of toilet paper, another stabbing someone in the shopping queue also raised a serious question in my mind as to our reputation of being the best of creations. I shudder at the news of increased gun buying, trying to process if it is for fending off looters. So, the only escape or social distancing that seemed logical to me was to retire to a corner of my life that is noise-free, logical, often blissfully alone.

This is where I listen to music, write about something, travel vicariously, try to make a sense of things, or simply appreciate the niceties of our short lives. I recall a scene in the movie Titanic, where a small and brave group of musicians banded together amongst the hysteria and started doing what they do best to calm themselves and people around them before the impending disaster. My retirement is perhaps akin to that, although I don't claim to have that sort of temerity. Rather, mine is one where I find peace in retreat for a while at least.
That is not to say I am not worried about the elderly, including my parents, about the people who risk their lives to make sure others witness the flowers bloom the next day, or about my family and myself. I truly am, but I can't live in constant fear by amplifying that worry. Being off the grid calms most of my fears because the grid is awash with too much noise that I can't bear. There, I feel life as I have known it, is coming to an end.
Social distancing forces me to go out alone or with my family and cherish that cherry blossom close to my house. While this has been mostly my approach through this crisis, I cannot escape fully, and must listen to some news updates to stay informed and safe. So, I have been in the loop about some important daily developments. In the process, I have stumbled upon something very encouraging and uplifting.
I have found the best in us too. It is not only the folks who just disseminate uncorroborated theories or go on hoarding blithely, it is also the folks that are doing something about the crisis, sometimes publicly, sometimes behind the scenes. Some come to the fore in the form of national news, while others quietly go on without recognition, day in and day out. I marvel at this human spirit that can rise to the occasion, when called upon, and make a meaningful impact. They are the real heroes, trying to stem the damage and provide comfort. But most do not talk about them or accentuate their heroics. Perhaps, some try to seek legitimacy in their fears by roping in as many supporters as possible. Amid all this chaos, some always stand out with a purpose.
A group of young people in Canada has made it their agenda to help the elderly, the most vulnerable, by buying supplies and groceries for them. They have named their generous act "caremongering" in a mockery of the term fearmongering. I see the buses delivering meals every day to the poor students who cannot afford those meals except in their schools that are now all shuttered. No school would mean no meal for them.
One of my close friends told me that he had bought a number of N95 respirator masks, not for him or his family, but for distribution to local hospitals and health care professionals. There have been folks who are driving to the hospitals to not only donate extra masks that they might have, but also to donate blood.
While I brooded over the news of one shopper stabbing the other, my wife lifted my spirits, telling me how a kind lady in a store took time to help out a blind person, totally lost in the wild frenzy, pick up the things he needed, how my wife relinquished her position in the line to let another elderly frail shopper buy a scarce commodity, depriving herself in the process.   
I hear stories of doctors and nurses who are endangering their lives every second to cure someone. Behind closed doors, there are numerous scientists and doctors that are working round the clock to come up with vaccines to beat this virus. I applaud even the young ones who feel invincible, but still display a deep sense of social responsibility by staying home just to protect their loved ones: the weak and the elderly. There has been a story of one company making a certain unrelated product offering up its manufacturing space to a company that makes ventilators.
Whatever time I have been spending on news these days, much of it is because of these stories of the indomitable human spirit and the courage and altruism of the few for the service of so many.
British prime minister Winston Churchill once said, "Never was so much owed by so many to so few," in reference to the gallantry of many frontline Royal Air Force soldiers who had sacrificed their lives in the war. I can hear the songs sung by the quarantined people from the balconies of Northern Italy.
I am also deeply concerned about a possible huge economic fallout from this crisis. In fact, the economic toll may be much higher and deeper, rippling through many walks of life to the extent of destroying livelihoods. So many have lost their jobs, and many more could. A fine line between health and economy could be hard to maintain. I believe that this unsung human spirit will soon make a significant difference toward ending this crisis sooner, rather than later. I look to the well-meaning businesses and wealthy individuals to extend a hand to the jobless as much as they can during this time.
I know that any crisis does bring the best in us when we pull together. So, we perhaps could combine our compassion and positivity to see this virus off. Let's not relent, because if we do, we fall together. This too shall pass.

Remember the lady on the bus.