She could take it back
As in any other Pink Floyd song, these lines convey a message, but unlike in many others, they don't quite take on a new meaning. They are quite direct with a dire warning about the place we call home. With population explosion and poor planning, our limited resources are being overstretched to the point of a total breakdown.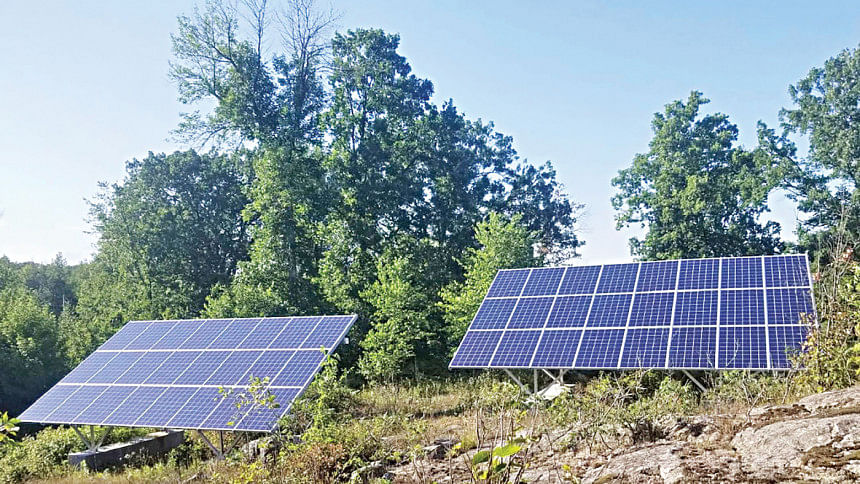 "She could take it back, she might take it back some day"
— Pink Floyd
Many of these environmental disasters seemed distant once, they are now increasingly closer to home in the shape of more severe natural calamities often rattling us. To forestall such disasters, it's imperative that we wake up to the existential threat posed by nature, abused for years.
I marvel at the birds in spectacular colours and varieties now, while dolphins frolic in areas new to them. The reason is simple: we haven't been out in force for a while because of the pandemic.
Nature has been enjoying herself in ways unthinkable even last year. Her tormentors have all been confined. If there's anything good coming out of this crisis, it's perhaps the realisation that without constant abuse, our home would be cleaner, and greener.
As dire as the situation may seem, concerted efforts by motivated souls with brilliant minds are also underway in the form of new technologies for cleaner air, and greener products. My heroes, they are breaking a sweat for the love of the planet we live in.
Meet, Dr Salahuddin Khan, a Bangladeshi-Canadian entrepreneur in Ottawa, Canada. He comes across as a very unassuming, soft-spoken person, with an ear-to-ear grin, but beneath his smile lies an unbridled passion for the environment, and a brilliant mind with a steely resolve. He has ridden many a wave in his chequered life.
Just outside the city, he owns a delectable retreat: his lovely ranch. I saw first-hand his treasured asset tucked in a corner. Huge solar panels adorn his premises. His one-time cost? $70,000!
However, he signed a 20-year agreement with the Canadian Government to provide electricity to the power grid. The Canadian Government would pay him about $14,000 a year for 20 years. He's now in the eighth year of his contract.
He has recouped his investment in just five years! For the last three years, he's been earning more than $1,000 every month, and he'll keep earning it for the remaining 12 years of his contract without doing much else.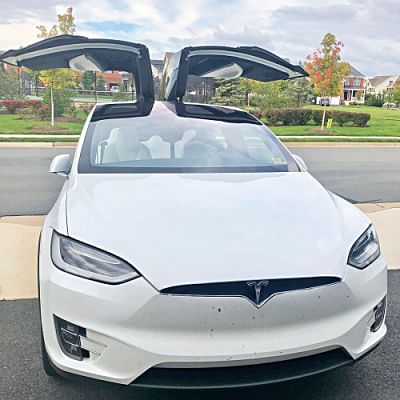 Maintenance costs are minimal, he assured me. These sturdy panels don't usually suffer any damage in bad weather. It's important to select a good location for them where they are protected against severe weather.
Ottawa is one such location, as are many others, he insists.
Investment in green technology doesn't have to be a bad investment, but rather a lucrative prospect, if done thoughtfully. This is a win-win situation for all, and can easily incentivise many others sitting on the fence.
He pointed to his investments in windmills in Germany. Two models piqued his interest. He invested through two companies. These two companies would then get some loans from the Government to supplement these investments to set up windmills to sell to the power grid.
The first one was with a company called Enertrag Windfeld on a 10-year contract. The second model has been with a company called WPD. Both these companies are pioneers in this sector.
Although many have been offshore on fixed platforms, new windmill farms are now being set up on floating structures, significantly increasing the sea area available to them.
He passionately calls these "ethical investments" for a cleaner planet. But he maintains that policy backup from the developed and powerful countries and administrations is needed to galvanise more investors for long-term investments in this area. A new administration could try to alter contracts made with the previous one because of policy differences. This carries some risk, although he fought off these attempts once, he says.
Solar panels are also making strides into the residential sector. Take my affable friend who exudes a passion for green technology. Vowing never to return to his carbon-emitting ways, he bought solar panels from Tesla and installed them on his rooftop, resulting in plummeting electricity bills. Based on his average consumption, he calculated that $20,000 in one-time cost would meet most of his electricity needs. He estimates he will recoup his cost in about eight years after Federal credit.
I'd be remiss if I didn't bring up Electric Vehicle (EV) as a relevant topic here. These EVs are slowly taking an increasing share of the automobile market. Tesla is a prominent household name today.
I will touch upon my friend's winged Tesla Model X, the equivalent of an SUV. He recently invited me to test-drive his white Model X. I hopped on with alacrity, and relished the ride. I wanted to lay out some features here.
Doors
The two side doors, called falcon wings, lift upward within a limited room, making the car look like a falcon.
Console
It has a nice control console showing everything that there is to know about the car. Every modern car these days shows vehicle status, but I found this to be very elegant. This is a soothing white display that hangs like an iPad. The display can be dimmed or brightened.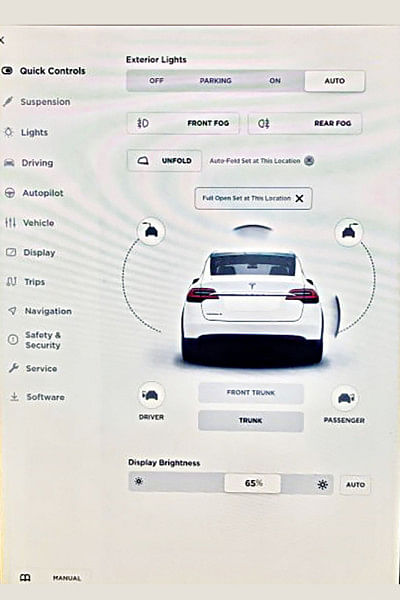 Energy conservation
While braking, I experienced some sort of a drag. When the brakes are applied, the car uses that braking energy to charge its batteries. This usually happens at a higher speed.
Moving Parts
With 70 percent fewer moving parts, the maintenance cost is significantly lower than that of its gasoline peers. 
Supercharging
For Model X, prior to 2020, supercharging was priced in, saving the user the hassle of paying every time the car was charged. This is not the case anymore, although the charging price remains low. This results in significant savings. An hour of charging can yield about 200 miles, and it comes out to be about $15. That is the price of about 5 gallons of gas on which a standard SUV can travel 100 miles.
Tesla is charging ahead. A few days ago, on "battery day," Elon Musk announced a move toward a million-mile battery, a game-changer that would bring the electric trucks into its fold. This is a leap from the current 300K-500k mile batteries. There are, however, other budding ventures in EVs today, such as Nikola, Nio, and Rivian, just to name a few, focused on electric truck and pickup markets. Batteries are the most expensive elements in an EV. Tesla is now making its own battery cells that will replace the cylindrical ones it currently buys from Panasonic and others. This should lower the cost.
As I look out my window, gazing at the stars, a deep sigh comes out. Can we save this pristine view? I want to behold this beauty untainted, as long as I live, and I want my child to relish it as much I do. I am hopeful.
Photo Courtesy: Arif Shahjahan