Condition wisely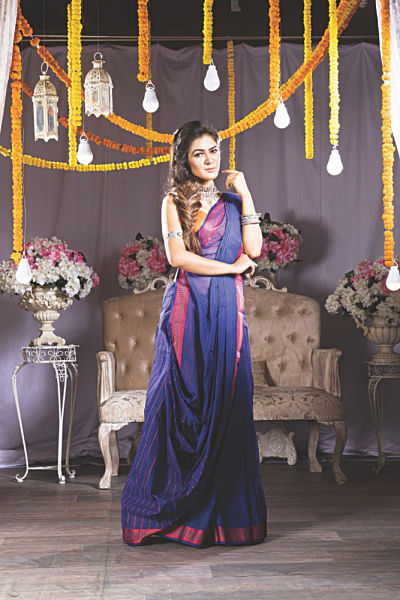 When it comes to choosing hair cleansing and care products, it should strike a balance between —50 percent of the commercial information; 50 percent of scientist's recommendations.
A scientist will straight up tell you that there is zero need for breaking your budget on high-end hair products; your favourite shampoo producers will tell you the exact opposite.
According to scientists, the conditioner is basically a sebum-like compound that is designed to coat the hair shaft. It provides a protective coat over the hair strands to hold the micro-fibres of the hair together.
Bearing this in mind, the next time you buy conditioner, look out for the product that is marketed for your specific hair type or hair problem.
Given that there will always be an ingredient list on these products, it is best to know what their functions are to pick out the right conditioner for your hair.
CONDITIONER RED FLAGS
For types of hair whether virgin, chemically treated or even damaged and hair-fall prone types, you want to avoid the following.
First in the list in silicones — any label with the suffix "cone" for example dimethicone and cyclomethicone are to be avoided. Silicone compounds only cover the hair strands with a coat of sebum to make the hair 'appear' smoother and shinier. The main reason to dismiss products with this label is the effect of build up over time on the hair, which needs regular shampooing to keep clear. The second on the list is fragrances. Fragrance induces conditioners usually irritate sensitive skin types. And lastly, there is definitely such a thing as overdosing on ingredients for the life of your hair, especially with protein conditioning. Too much protein can tamper the natural moisture balance of your hair causing hair to fall out due to its weight.
For different types of hair, you want to remember that there are not only different ingredients you want to look out for, but also that their using instructions vary. A brief example being that you want to apply less amounts on fine hair and leave in conditioners longer on damaged or coarse hair. The following categories are exemplified in ranges.
DEAD STRAIGHT TO OILY HAIR
Given that your hair is already frizz free and/or produces enough natural oils: for this range of hair you can use any type of conditioner. You just want to keep the amount of product and leave in time to a minimum.
Ideally a dime size amount of conditioner and 2 to 5 minutes of leave-in. Too much of either will make the scalp and the body of your hair appear and feel really greasy. You should avoid applying directly to your scalp so that your hair can dry properly within a decent amount of time.
DRYING DAMAGED HAIR
Hair types that do not naturally produce moisture require the extra help to avoid breakage. And all damaged hair from overdose of heat, or colour or perm treatments suffers from dryness due to moisture depletion.
To restore moisture, you want to use conditioners that are components of natural oils such as coconut oil, Argan oil and any ayurvedic mix that include amla and methi.
For this hair range, you need to leave in the conditioner before washing for at least 10 minutes to properly lock in the ingredients to take effect on the hair. Apply conditioner from root to tip, focusing on the split ends. Conditioners with smoothing properties such as soy or wheat proteins before or after shampoo can be a source of extra boost of moisture to dry and damaged hair.
HAIR FALL
Hair fall prone people should look out for ingredients such as aloe and yarrow. Aloe, usually labeled as Aloe Barbadensis Leaf Extract, is a source of enzymes that moisturises the hair and promotes hair growth. Yarrow, found as Achillea Millefolium in the ingredient list, is an extract that is used as a herbal remedy across many cultures, and contributes to the regenerating cells for the promotion of hair growth.
Photo: LS Archive/Sazzad Ibne Sayed
Model: Hritika
Wardrobe: Aarong
Make-up: Farzana Shakil's Makeover Salon