A taste of Mohammadpur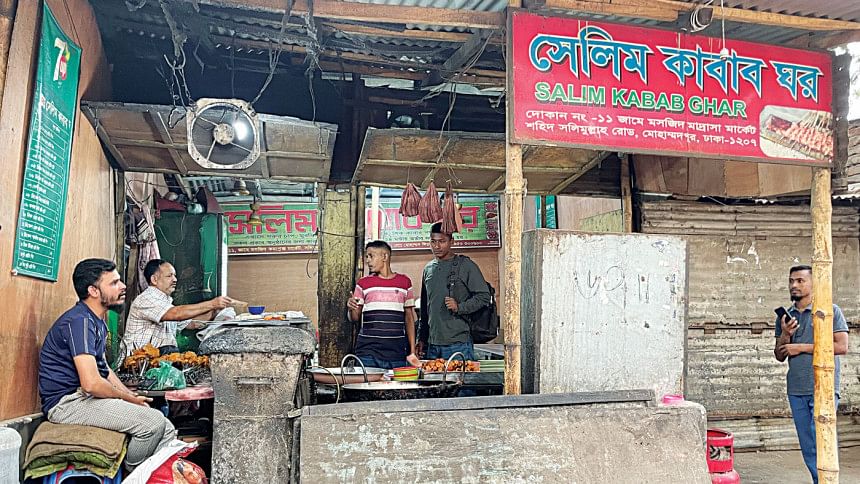 When you think Mohammadpur, what is the first thing that comes to mind? For me, the answer to that question is iconic places to eat.
The food culture in this part of town is unique, particularly due to the large number of people from the Bihari community living here.
The combination of traditional and Bihari cooking styles came together to form a fusion of street and restaurant food in this area unlike anywhere else I have ever been, including Old Dhaka.
So, today I wanted to bring forth for you three iconic spots in Mohammadpur that everyone should definitely try out at least once. Do not worry, this will not be your "normie" list that includes the basic Mustakim er Chaap.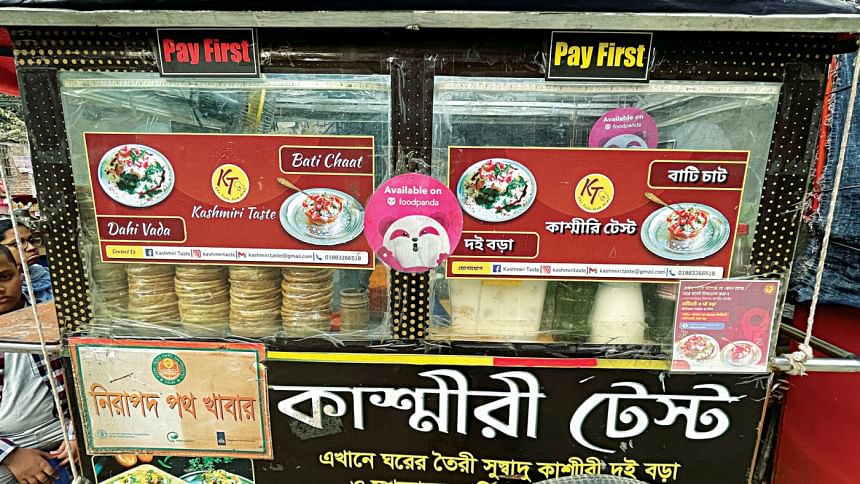 SALIM KABAB GHAR
If you have a friend from Mohammadpur, you know about this place already. Nearly 48 years old, this old little kebab shop is the actual hidden gem of the area.
Located on Salimullah Road, near four other shops that sell 90 percent of the same items, Salim distinguishes itself for its classic kebab roll. These kebabs are around four inches long and are wrapped in a deep-fried luchi with sliced cucumbers.
Close to being a bite-sized item, you should get at least four to five because you cannot just be satisfied with one.
Now, the shop starts making kebabs around 4:00 to 4:30pm and will be full by 5:30pm. So, if you want some kebab rolls at Salim, you better be ready to fight with a crowd.
KASHMIRI TASTE
Just a few steps away from Salim Kabab Ghar is a little cart called Kashmiri Taste. Now, this is not a historic place like the former, but the two items on offer are highly reflective of Mohammadpur's culture.
Serving only bati chaat and doi bora, this little cart shows off more of the Bihari culture. For most, doi bora is an item you experience during Ramadan. And honestly, I have eaten doi bora all over Dhaka and most of it is terrible and bland. If you want to experience a real doi bora, eat one made by a Bihari.
As for Bati Chaat, it is a universally beloved item, so I really do not have to tell you guys anymore.
NADIM BIRIYANI HOUSE, RESTAURANT
This particular shop has a wide variety of items to offer from chicken grill and chaap all the way to breakfast items like chicken soup and daal-paratha.
However, the most iconic item to get, in my opinion, is the morog polao. Located in Town Hall Bazar, you should definitely go get this dish around lunchtime. Ask your server to add some extra curry to your plate or packet and you are set for a heavenly experience.