Framed by DB, 2 men have their names cleared at last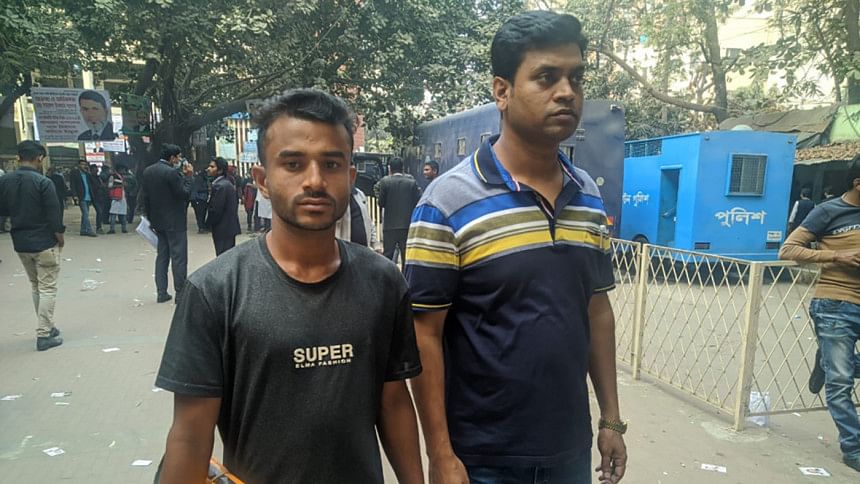 Two men, framed by the Detective Branch of police for the possession of fake bank notes, won the legal battle they have been fighting for six years to clear their names.
Judge Tahsin Iftekhar of the Metropolitan Special Tribunal-15 in Dhaka today acquitted Hasan Majumdar, manager of a city hotel, and Sohel Rana, chef of the same hotel, as charges brought against them could not be proved beyond doubt, said court sources.
During a raid at Hotel Bondhu in the capital's Paltan on November 6, 2016, plainclothes detectives detained the duo. The event was recorded in the hotel's security camera.
A sub-inspector of the DB then filed a case against them with Motijheel Police Station under the Special Powers Act.
The first information report, prepared by the police, depicted a completely different story.
According to this document, the DB arrested the duo in the Fakirapool area around 4:15pm on November 6, 2016, while they were fleeing with fake bank notes worth Tk 25 lakh.
Hasan, however, alleged that the false FIR was written because he refused to give the detectives Tk 3 lakh in bribe during the raid.
The next year, Sub-Inspector Dewan Uzzal Hossain, one of the officers who conducted the raid and also the investigation officer of the case, pressed charges against Hasan and Sohel.
After the incident, the victim Hasan and his brother Hossain Majumdar also filed several complaints against nine DB men with the Police Headquarters, Dhaka Metropolitan Police, Prime Minister's Office and the home ministry, seeking a remedy.