Next polls in first week of Jan 2024: PM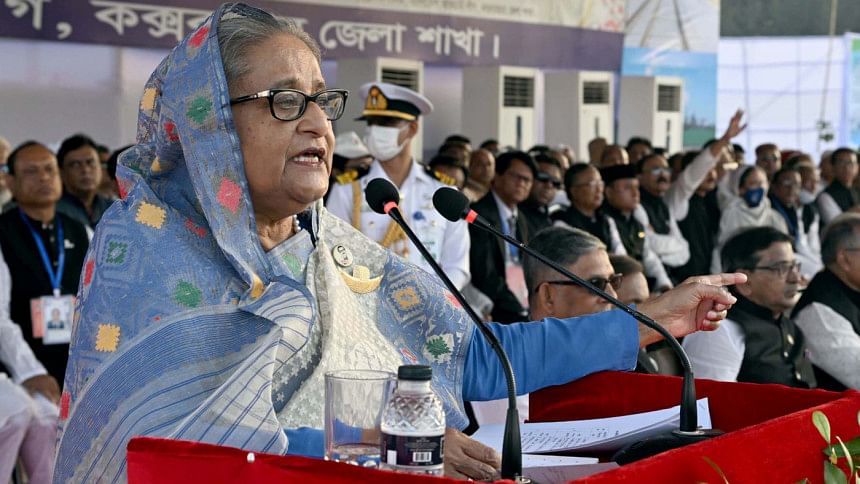 Prime Minister Sheikh Hasina today said the next general election would be held in the first week of January 2024.
"The polls will be held in the first week of January 2024," she said at a mass rally of the ruling Awami League in Cox's Bazar.
The premier also sought vote for boat -- the party's electoral symbol.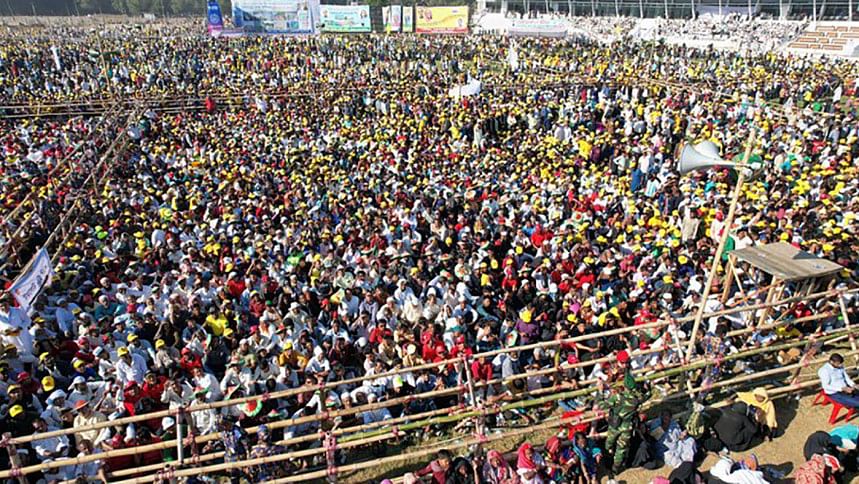 Earlier on September 14, the Election Commission while unveiling its work plan for the 12th general election said they have constitutional obligations to hold the national polls by January 29, 2024.
According to the constitution, a national election must be held within 90 days before the five-year term of the current parliament expires. The 11th parliament began its first sitting on January 30, 2019.
Today, Cox's Bazar's Sheikh Kamal International Cricket Stadium became a bustling ground as people of all strata of life, alongside the leaders and activists of Awami League and its associate bodies, thronged the rally venue, according to a BSS report.
It was Sheikh Hasina's third consecutive appearance at a public gathering outside Dhaka following the rally in Jashore on November 24 and in Chattogram on Dec 4 after over 27 months since the Covid-19 outbreak.