Increasing capacity of prisons ongoing: home minister
77,203 inmates languishing in jail against capacity of 42,866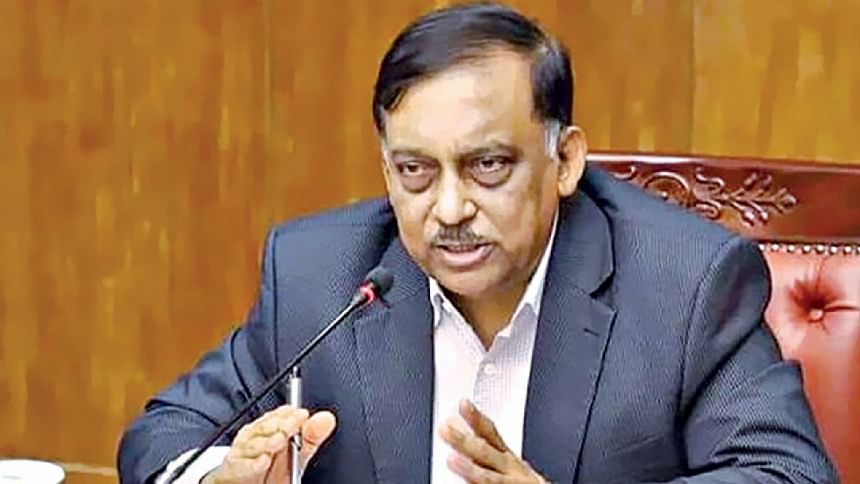 Almost twice the capacity of prisoners are staying at different jails in the country, Home Minister Asaduzzaman Khan Kamal told parliament today.
In reply to a query of ruling Awami League MP M Abdul Latif from Chattogram-11, the Kamal said, the total capacity of 68 prisons in the country is 42,866 people.
Among them, 40,937 are men and 1,929 are women prisoners.
Against this capacity, the total number of prisoners staying at different jails is 77,203, said the minister.
Kamal said that all the jails in the country except for Jashore, Sylhet, Dinajpur, Feni, Pirojpur, and Madaripur jails, have more prisoners than their capacity.
He said increasing the capacity of prisons is ongoing.
Kamal mentioned that the construction or expansion of Mymensingh, Cumilla, Khulna, Narsingdi, and Jamalpur prisons is in progress.
He said that the capacity of the under-construction prisons will increase by 5,000 after the completion.
The home minister said that the country's sole women's central jail in Kashimpur has a total capacity of 200 prisoners, but now 634 prisoners are staying in that jail.
On the other hand, the total number of women prisoners in various jails of the country is 2,981.
The minister said, Keraniganj Central Jail in Kashimpur has a capacity of 4,590 but there are 9,765 prisoners staying in this jail.
With Speaker Shireen Sharmin Chaudhury, the question-answer session was tabled.