PM Sheikh Hasina reaches Rajshahi's Sardah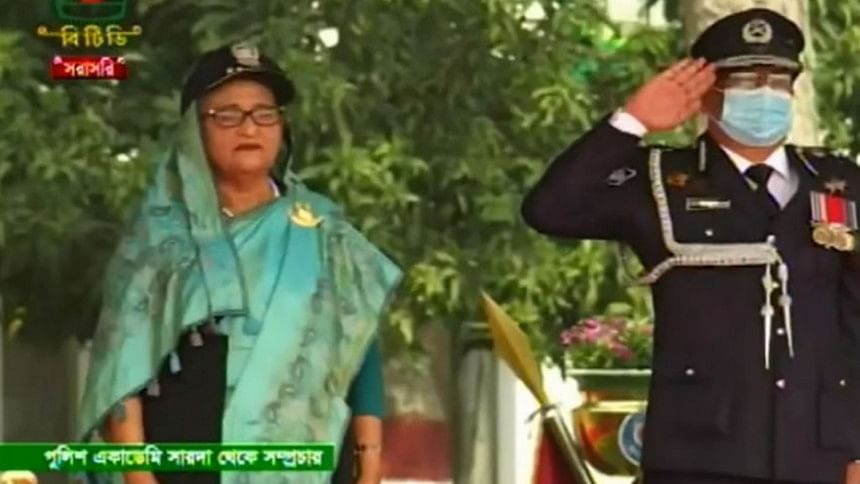 Prime Minister Sheikh Hasina reached the Bangladesh Police Academy in Rajshahi's Sardah at 11:17am today ahead of the Awami League rally in the city this afternoon.
She is attending the graduation ceremony of the 38th BCS Cadre apprentice assistant superintendents of police.
Later, Hasina will inaugurate 25 development projects in Rajshahi city and across the district today. The projects have been completed at a cost of Tk 1,317 crore.
The PM, also the president of the ruling AL, is scheduled to address a public rally in the city for the first time in five years.
Organised jointly by AL Rajshahi city and district units, the rally will attract people from across the eight districts.