Biman's female cockpit crew alleges disparities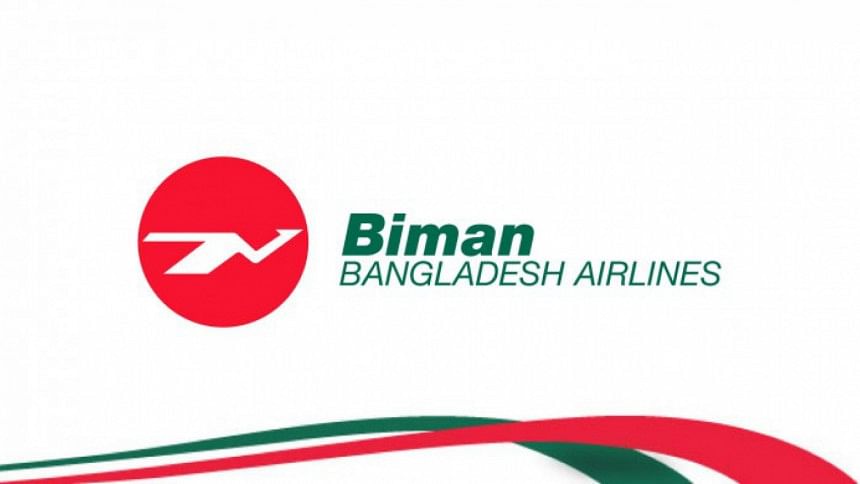 Nine out of 15 female cockpit crew members of Biman have alleged that their bosses in training and scheduling departments discriminate and harass them so much so that it even jeopardised flight safety on at least one occasion.
They said the work environment has become hostile due to intentional discriminations, harassment, regular verbal abuse, and deprivation of promotions and training opportunities.
This has caused female cockpit crew members to be under tremendous stress and some have even quit Biman, the nine said in their first group report -- Confidential Report on Female Cockpit Crew Harassment -- to Biman's chief of flight safety, other officials, and the Civil Aviation Authority of Bangladesh.
Biman has five female captains and 10 female first officers, according to the national flag carrier.
This paper has a copy of the report and has spoken to a number of them. It is withholding their names to protect them against any possible reprisals.
One of the first officers mentioned in the document that she reported to the Biman chief medical officer that she had a high fever and would be unable to fly. The medical officer asked her to have a Covid-19 PCR test done and take necessary medicines.
She tested positive.
"Instead of giving me the required sick leave, I was threatened by the chief of the scheduling department [a section that assigns flights to pilots] with halting promotion and was told that if I did not operate the flight, my name will be given to the managing director for action against me," she told The Daily Star.
Following misbehaviour and unprofessional language used against her, she became so scared that she operated the flight with fever, chills, and dehydration.
"... At one stage, I fainted at the outstation. I became so sick that I couldn't fly the return flight, and another set of cockpit crew had to be sent from Dhaka to operate the return flight," she added.
She said the actions of the Biman official endangered the crew members and the passengers on that flight. She said if she had fainted during the flight, an emergency would have had to be declared.
The report said verbal abuse and inappropriate behaviour have become common and each and every crew member has experienced it one way or another.
It said things are even graver for female pilots returning from maternity leave.
A Boeing 777-300ER pilot, after her return from maternity leave, was not retrained as required, which virtually benched her. She was paid monthly salaries for two years, but not a single hour of flight could be operated by her as Biman did not retrain her.
Citing another example, the report said a female first officer was verbally abused by a male captain in flight. When the female pilot reported the incident to the Crew Resource Management (CRM) concerned, she was served a show-cause notice instead.
This instilled fear among female cockpit crew members and stopped them from reporting incidents, hurting the safety culture of the airlines, read the report.
The report mentioned an example of how a female first officer's promotion got cancelled, despite everything being in order.
It also mentions a Boeing 777 and Boeing 787 captain who had consistently been overlooked for the promotion to instructor. The pilot eventually left Biman.
In the report, the pilots urged Biman to identify the root causes and people behind this and address the issue.
This correspondent could not reach the chiefs of training and scheduling departments of Biman for their comments despite repeated attempts over the duration of a week. There were text messages sent to both of them explaining why this correspondent wanted to talk to them. The messages remained unanswered. 
This paper is withholding their names too.
CAAB Chairman Air Vice Marshal M Mafidur Rahman told The Daily Star that he has received the allegations.
"I am waiting to see what actions Biman is taking against the persons responsible," he added.
Biman Managing Director and CEO Zahid Hossain said the department concerned of Biman would look into the matter.