Biman resumes flights to Japan's Narita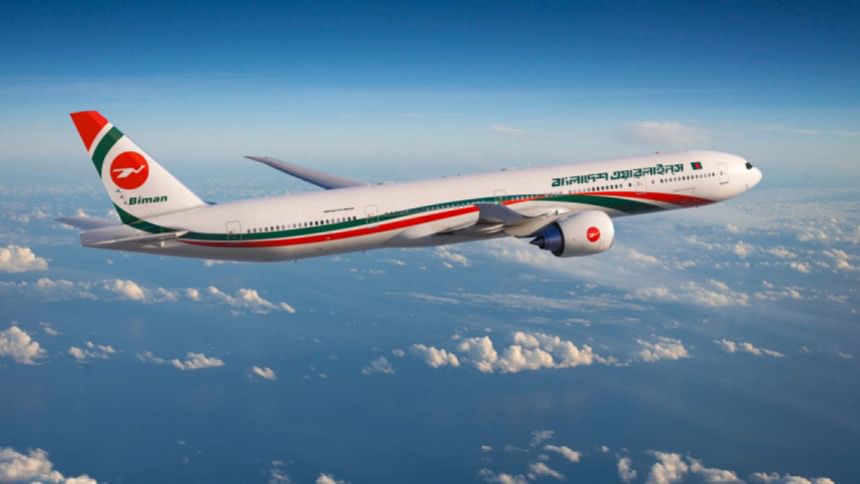 After a long hiatus, Biman Bangladesh Airlines is scheduled to start direct flights from Dhaka to Japan's Narita on September 1.
On this occasion, Biman has started selling tickets for this route from today.
Biman said that ticket sales have started on the Dhaka-Narita route at a special discount. This special price will be valid till August 15.
The minimum one-way fare on the Dhaka-Narita route will start from Tk 49,100 per person and the return ticket fare will start at Tk 84,496.
On the other hand, the lowest one-way fare on the Narita-Dhaka route will start from Tk 25,787 or 33,800 Japanese yen per person and the lowest price for a return ticket will start at Tk 56,014 or 73,340 Japanese yen. Special discount tickets are non-refundable during the offer period.
However, after the offer ends, the minimum one-way fare for this route from Dhaka will start from Tk 70,828 and the return ticket price will start at Tk 1,11,656 per person.
Apart from Dhaka, passengers from Kathmandu, Delhi, and Kolkata can also purchase tickets at special rates.
Biman flights from Dhaka will depart for Narita every Friday, Monday, and Wednesday at 11:45pm. From Narita, the flight will depart on every Saturday, Tuesday, and Thursday for Dhaka at 11:00am local time.
Narita flights will be operated by the latest model of Boeing 787 Dreamliner.