Dhaka-NY direct flight likely to resume this year: CAAB boss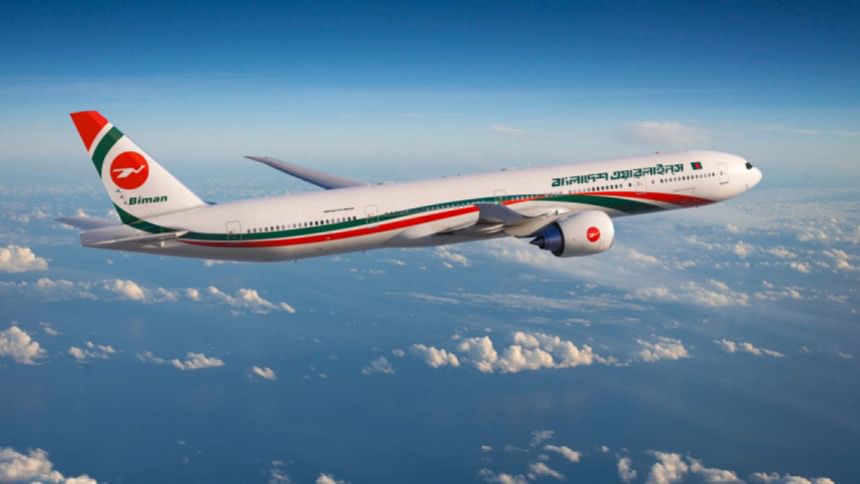 The much-awaited Dhaka-New York direct flight is likely to resume this year, Civil Aviation Authority of Bangladesh (CAAB) Chairman Air Vice Marshal M Mafidur Rahman said today.
The CAAB boss said this at the "ATJFB Dialogue" organised by the Aviation and Tourism Journalists Forum of Bangladesh (ATJFB) at the HSIA.
ATJFB President Tanzim Anwar moderated the programme.
About the resumption of the Dhaka-New York flight, the CAAB chief said, "We wanted to resume the flight by October. However, the concerned airline Biman hasn't got permission (from USA) for flight operation."
Mafidur Rahman said the overall process was delayed as Biman Bangladesh Airlines did not apply on time. We have informed Biman about it. They applied late. Besides, the process has also been delayed due to the global Covid-19 pandemic. However, we are hopeful to launch New York flights this year.
Resuming direct flights on the Dhaka-New York route is a major pledge of Prime Minister Sheikh Hasina and the government has been trying for years to resume flights on this prestigious route.
Biman had operated the New York flight between 1993 and 2006 before suspending it due to losses.
The US Federal Aviation Authority placed CAAB in Category 2 after finding irregularities in its operational activities in an investigation in 2006.
Such categorisation placed additional restrictions on Bangladesh's airlines flying to the US, including the resumption of the sole direct route between the nations.
A Category 1 rating means the civil aviation authority of a state complies with ICAO standards.
In response to a question about the rough behaviour of the airport employees, the CAAB chairman said 19 training sessions have been given to the airport staff so far in this regard.
"Those who misbehave with the passengers are removed from the service as well as fined financially by the executive magistrate," he also said.
Asked whether Biman is going to buy 10 aircraft from Airbus, the CAAB boss who is also a member of Biman's Board of directors, said, it is yet to finalise whether Biman will purchase aircraft from Airbus.
"If Airbus gives a better offer than Boeing, we will go there," he added.