It's nothing but trash
Says expatriates' welfare minister about media reports on recruiting syndicates for Malaysia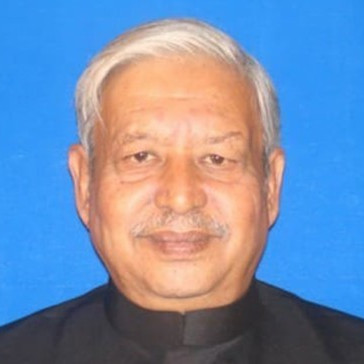 "Media reports on recruiting syndicates for Malaysia are nothing but trash," remarked Expatriates' Welfare and Overseas Employment Minister Imran Ahmad, while talking to The Daily Star yesterday.
"The documents being circulated are fake," he said in reference to a report in the Malaysian newspaper Malaysiakini.
On January 10, the newspaper reported that it saw the document that mentions 25 Bangladeshi recruitment agencies (BRA) and 250 sub-agents who are expected to be involved in recruiting new workers bound for Malaysia, indicating manipulation of the process.
The issue surfaced after the minister and Malaysian Human Resources Minister Datuk Seri M Saravanan signed a memorandum of understanding on December 19.
Mentionable, this newspaper has obtained a copy of the document, which describes various stages of the recruitment process, starting from the application by employers to procedures upon arrival.
Under a section titled "Quota Auto Allocation to BRA and Engaging BRA", it states that workers to Malaysia will be recruited by 25 main BRAs that will be supported by 250 sub-BRAs. They will be automatically selected by the Foreign Workers Centralised Management System, an online application for managing recruitments.
In light of this, recruiting agents and labour migration activists said they're afraid that the syndicate will manipulate the recruitment process in a rehash of the 2016-18 period.
Back then, the Malaysian government allowed only 10 recruiting agencies from Bangladesh to send workers there, though Bangladesh government had sent a list of more than 700 recruiting agents.
Although the agreed migration cost was Tk 39,500, each Bangladeshi worker had to spend Tk four lakh on average due to malpractice.
Eventually, Malaysia froze recruitment from Bangladesh on September 1 in 2018, saying that the labour recruitment practices were leading to forced labour and debt bondage.
Speaking on the issue, Imran Ahmad said he was not the minister then and so he doesn't want to hear of the past.
"What I want is a system and policy through which our people can find jobs in Malaysia at a low cost," he said, without specifying what the cost could be and how it could be ensured.
He said he does not want to see visa trading -- a malpractice that increases the cost of recruitment, with a lot of agents and sub-agents competing to secure job demands from Malaysia.
According to sources in the recruitment industry, the process was manipulated through the online system in 2016-18, which allowed a Malaysian employer to select any one of the 10 agents for labour recruitment from Bangladesh.
Asked if the government knows any such online system, which would be applied this time too, he said this has not yet come to the table during discussions between the two countries.
He said he cannot deny it if such a system was proposed by the Malaysian government.
"Whatever system it is, it will be online, but it won't be like the previous one. We will also have a different system from our side," he said, adding that the specifics are yet to be finalised.
He also mentioned that Malaysian Home Minister Hamzah Zainudin is scheduled to visit later this month to discuss the recruitment process in detail.