It's unfair, unethical
Says Chunnu on allowing selected recruiting agencies to send migrant workers to Malaysia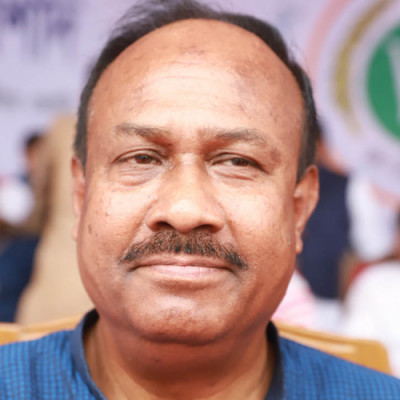 Allowing selected number of recruiting agencies to send migrant workers to Malaysia is not "fair and ethical", Jatiya Party Secretary General Mujibul Haque Chunnu said yesterday.
Recruiting agencies get license from the government maintaining due procedure and they also pay fee to the government for sending workers abroad, Chunnu said, addressing an event at a city hotel.
"Then why only few selected agencies will send workers," he added.
Warbe Development Foundation organised the day-long workshop on "Fair and Ethical Recruitment: National and International Instrument Perspective", attended by different stakeholders including lawmakers and members of Bangladesh Parliamentarians' Caucus on Migration and Development (BPCMD).
Bangladesh and Malaysia signed a memorandum of understanding on recruitment of Bangladeshi workers in December last year. However, labour-sending has not been started yet.
According to media reports, only 25 agencies are trying to send workers to the Southeast Asian country by creating a "syndicate".
Addressing the inaugural session of the workshop, Chunnu, also chairman of the parliamentary standing committee on labour ministry, said large number of workers could have been sent to Malaysia by now but the process was delayed due to uncertainty over the sending agencies as various interested groups are here.
He said he would have asked the expatriates' welfare minister reasons behind the selection of only 25 among about 1,000 to 1,200 valid recruiting agencies.
"We the responsible ones, the government, MPs and ministers are doing unfair instead of fair, unethical instead of ethical," he added.
At the session, speakers stressed for ensuring ethical and fair recruitments of migrant workers.
BPCMD Chairperson Shameem Haider Patwary, ILO Bangladesh Deputy Country Director Gunjan Dallakoti, former director of Bureau of Manpower, Employment and Training Nurul Islam, and BPCMD Secretary General Mahjabeen Khaled, among others, spoke at the session.