53 workers left for Malaysia as labour market opens after 3 years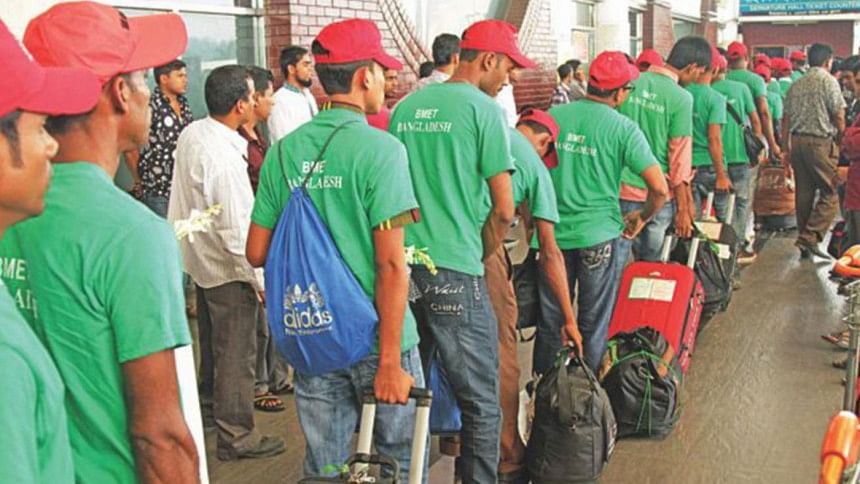 A total of 53 workers left for Malaysia last night (August 8, 2022) as the nation's labour market was opened to Bangladesh since it ceased accepting workers in 2019.
The Malaysian labour market was opened for Bangladeshi workers after more than three years of suspension, said a Bureau of Manpower, Employment and Training press release yesterday (August 8, 2022).
The first batch of 53 workers left Hazrat Shahjalal International Airport for Malaysia on an AK-70 flight at 11:40 pm yesterday.
More than 250,000 Bangladeshi workers went to Malaysia through the G2G system in 2013 and later in 2017 and 2018 under the G2G Plus method. Later in 2019, Malaysia stopped hiring workers.
Bangladesh and Malaysia signed a memorandum of understanding (MoU) in December last year in Kuala Lumpur that lifted a moratorium on labour import imposed by Malaysia over allegations of malpractices and irregularities by a 10-member "syndicate" of Bangladeshi recruiting agencies.
As per the MoU, Malaysia is entitled to select Bangladeshi recruiting agencies, whereas, the Bangladesh expatriates' welfare ministry will give recruitment approval to agencies based on their submissions of documents for sending workers abroad.  
According to the BMET release, after the MoU was signed, the government initially gave recruitment approval to recruiting agency Simplex International for sending 325 migrant workers to Malaysia. 
Later, recruitment approval was given to 19 agencies to send 3022 workers.