Aim is to reopen labour market, lower cost
Expatriates' welfare minister on sending workers to Malaysia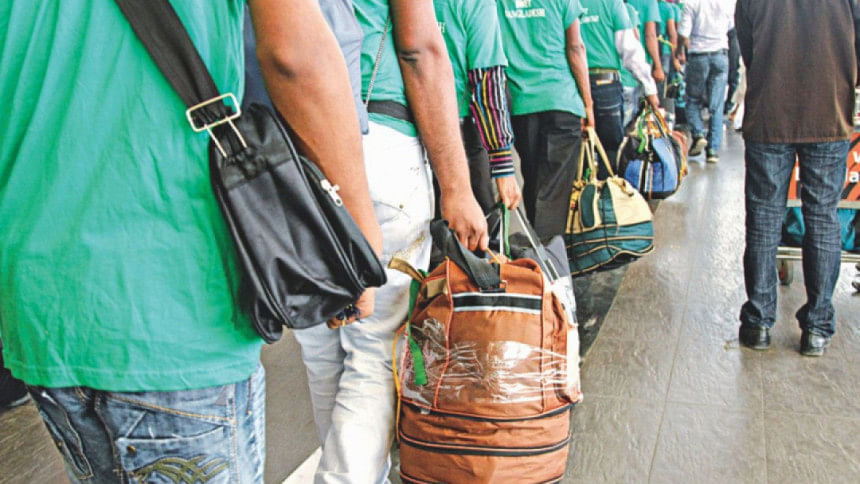 Expatriates' Welfare Minister Imran Ahmad yesterday said he has been waiting for Malaysia's response to initiate talks over sending Bangladeshi migrant workers to the country.
"We have signed an MoU and our goal is to make it effective," he told reporters during a programme at BIAM auditorium in the capital.
Responding to a query, Imran said his priority is reopening the Malaysian market for Bangladeshi workers and lowering the costs of migration. He mentioned that Malaysia has issued a letter in this regard, while the expatriates' ministry already responded to it.
His remarks came as both countries await the resumption of new Bangladeshi workers' recruitment in Malaysia, although the MoU was signed in Kuala Lumpur in December last year.
This MoU was signed after a three-year market suspension imposed by Malaysia in 2018.
He said there is a need for prior talks to "clarify matters".  He also said he plans to form a "system" that would protect Bangladeshi workers from fraudulence.
Earlier in the day, the minister attended a ceremony at BIAM auditorium, where the public administration ministry handed over a hundred used vehicles to Bureau of Manpower, Employment and Training, to provide driving training to migration aspirants.