NEWS ANALYSIS
KL for 25 recruiting agencies: Can Dhaka stick to its no-cap stance?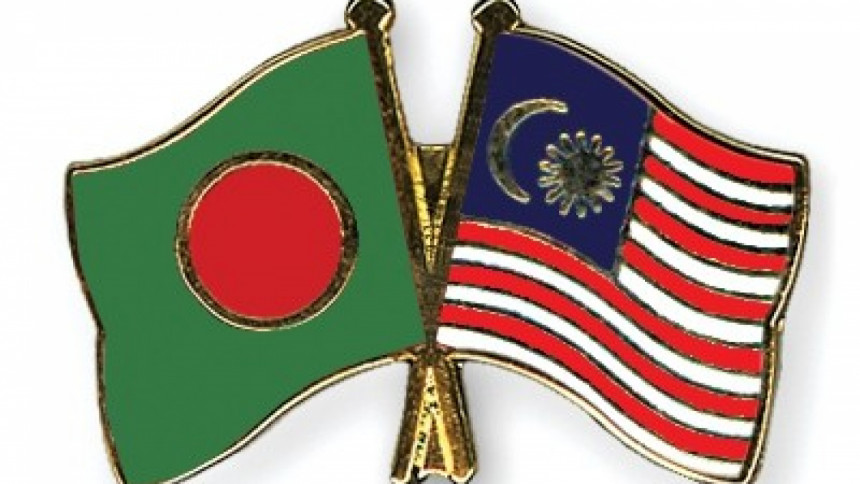 A debate over syndication in labour recruitment in Malaysia is swirling around, especially after Dhaka and Kuala Lumpur signed a memorandum of understanding in this regard on December 19.
At the heart of the debate is the syndicate of 25 Bangladeshi agents and 250 subagents mentioned by Malaysian Human Resources Minister M Saravanan in a letter to Bangladesh Expatriates' Welfare Minister Imran Ahmad on January 14.
In his reply, on January 18, Imran stressed on allowing all valid recruiting agencies of Bangladesh in the hiring process to ensure transparency, highlighting the Bangladesh Competition Act 2012 and the ILO charters on overseas labour recruitment.
Despite such a stance by Imran Ahmad, it is evident from his statements made to the media on different occasions that he is in favour of quickly opening the Malaysian labour market, which has remained closed since September 2018.
The then Mahathir Mohamad-government shut the market for high recruitment costs that led to forced labour and other forms of exploitation.
Many suspect that for the sake of opening the market, the minister may compromise on the Malaysian preference for syndication which was the case in 2016.
While media reporting brought up various aspects of corruption and labour exploitation under the G2G Plus arrangement since 2016, a group of recruiting agents – Sommilito Somonnay Front-- recently came up with a stunning figure of money allegedly laundered at that time.
In a letter to the prime minister on January 13, the Front, a fraction of Bangladesh Association of International Recruiting Agencies (BAIRA), said during 2016-18, an estimated Tk 5,000 crore was laundered to Malaysia from Bangladesh as payment to lobbyists and agents in Malaysia from each of the recruitment costs.
According to the letter, 274,000 Bangladeshi workers paid on average Tk 350,000 each for a job in Malaysia during that time. The group also appealed to the PM to stop the recurrence of any syndication to protect the Bangladeshi migrants.
Under the G2G Plus arrangement in 2016, Malaysia forced Bangladesh to accept its offer that 10 recruiting agents would do the recruiting job though Bangladesh then had sent a list of 745 agencies.
But what was the basis of selecting the ten agencies was never explained.
However, this time around, M Saravanan, in a statement on November 26 as the negotiation on the MoU was going on, told local media that Malaysia will become a "dumping ground" if 2,000 agencies in Bangladesh are allowed to send workers there.
He said, however, the number of recruiting agents in Bangladesh should expand from the previous 10. The expansion was evident in his letter to Imran Ahmad.
Recruiting agencies in Bangladesh argued it, saying not a single worker can land in Malaysia if it does not authorise.
Now, the question is -- what is the basis of selecting the 25 agents and 250 sub-agents which were suggested by Saravanan?
Andy Hall, a migration researcher and activist, says there is no mechanism on assessing the quality of the recruiting agents in Bangladesh. If it was the case that there are categories of all agents in Bangladesh and that Malaysia will select the best 250 agents, it could be accepted. This is not the case, however.
A Bangladeshi recruiting agent said since the 1990s, Malaysia opened and closed its labour market several times, and each of the closures was due to massive irregularities and labour abuses.
Recent experiences suggest that recruitment cost was almost double when there was a syndicate. For example, the recruitment cost was on average Tk 2 lakh during 2006-2009 when there was no syndicate, whereas it was Tk 350,000 to Tk 4 lakh under a syndicated recruitment arrangement in 2016-18.
Andy Hall, a UK citizen researching migration to Malaysia, said when there is monopoly in business, workers suffer the most. The experiences in Bangladesh-Malaysia corridor suggest that Bangladeshi workers suffered forced labour and debt bondage that are nothing but human trafficking over the years.