How to open the floodgates for foreign investment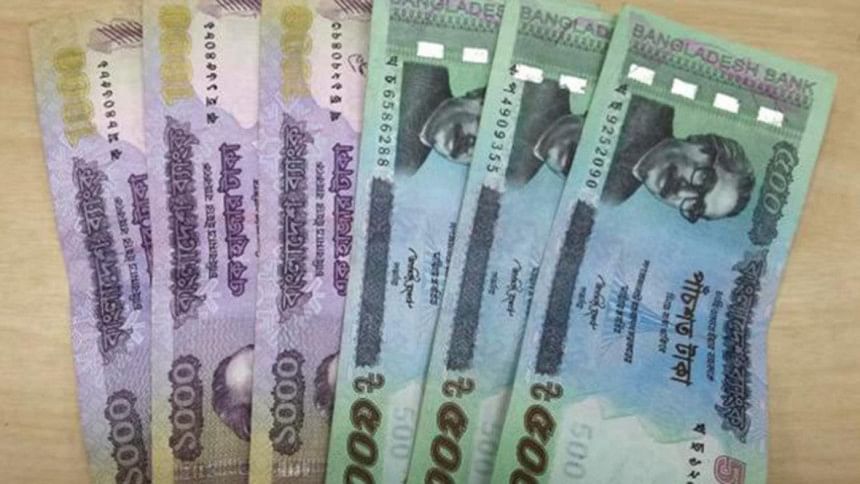 Like any other developing nation, Bangladesh puts a lot of emphasis on foreign direct investment (FDI) as a vehicle of growth for jobs, technical know-how and gross domestic product (GDP). The country has some of the finest export processing zones, very attractive tax breaks, and other incentives as part of an entrenched investment promotion policy. But despite all that, our FDI levels have remained stagnant over the last decade while the same for our neighbouring countries like Sri Lanka and Myanmar has grown at a healthy clip during the period.  
So what gives? In many investment seminars that I attended over the last couple of decades, the message was clear: listen to foreign investors who are in the country already, help solve their persistent problems, and make them the goodwill ambassadors of the country. This is not so tough a thing to get done. The demands of foreign investors, not unlike the demands of domestic investors, are simply to do away with stark inconsistencies in the enforcement of policy incentives which look very good on paper but are extremely difficult to achieve on the ground.
Let's jot down a few examples to get a clearer picture. Our investment policy allows "easy" profit and investment repatriation. Ask any foreign investor and they will have many expletive-filled definitions of "easy". There are cases where foreign investors have waited years and still could not manage to "expatriate"investments and profits. The policy welcomes foreign investors as honoured guests. Ask any first-time visitor how he or she was treated at the airport immigration, and again there will be unkind descriptions galore (not to mention the hours one has to wait for checked-in baggage). Even if one could manage to get through the ordeals of immigration and baggage collection, getting a taxi to the city can be a huge hassle compared to any major airport in South Asia. Once inside the city, any foreign businessman is bombarded with calls of entreaties from strangers, most likely due to information given out by the hotel staff for some gratuity.
Local businesses, however, pay a lot of attention and go over the top to keep such foreign investors and customers happy. If anything, the complaint here is that businesses spend too much time on hospitality and too little time on the matter of business, but investors generally remain happy with the care and importance given.
However, when the investors go back through the gauntlet that we call airport, again they are disappointed by the long wait to even enter the departure hall and are often harassed by security personnel to cough up money for imaginary fees and services, and thus they enter the country unglamorously and leave unceremoniously with the bitter tastes of officiousness, incompetence and corruption both on the way in and out of the country. No matter how much we expect them, our policy hype and hospitality cannot hide the fact that we simply can't get rid of the rough edges in our handling of the much-coveted foreign investors.
But the country needs them badly and have to compete for their attention while all developing nations try to roll out the red carpet for them. Investors look for places where they can set up a factory or a business quickly and don't expect any hassles along the way. This whole experience is measured in countries around the world for a ranking in the Ease of Doing Business Index. As one can imagine, Bangladesh does not rank very high on this metric.
The nation adds two to three million new workers to the labour pool every year, and without a massive influx of FDI creating much-needed manufacturing jobs in the formal sector, there simply isn't going to be that many jobs on offer from organic job growth in the domestic industry. Even local businesses get a huge boost when big investments come in from overseas through sub-contracts, supplies and support services to the micro-ecosystems that such investments help to create.
Large growth in FDI is also needed to push the investment-GDP ratio to over 30 percent from the mid-twenties it's stuck at if we want to accelerate the economic growth rate to two digits and drastically reduce poverty levels. The only other way to augment this ratio is through higher national savings but that too has remained static in recent years.
Tens of billions of dollars' worth of FDI is coursing through the veins of the global economy but our ability to attract a sizeable portion of this free-flowing money has remained anaemic to date, simply because our investment policy mandates for easy repatriation of funds, single-window facilitation of local licenses and permits, and fast and courteous handling at the airport are a far cry from reality. There are dozens of other issues tracked in the Ease of Doing Business Index but these three are low hanging fruits that can quickly improve the perception of foreign investors.
Unless these anomalies are addressed forcefully and expeditiously, and then such services to foreign investors from both central and local government functionaries are sustained in a consistent fashion, we cannot expect foreign investors who have taken the trouble of coming to our shores to speak passionately about their investment destination and thus become the most effective and trusted business ambassadors for our homeland. And until we can turn foreign investors' experience in our country into great memories they would cherish their whole life and great stories they would love to share with anyone they know, our dreams of overflowing FDI will remain a pipe dream.
Habibullah N Karim is an author, policy activist, investor and serial entrepreneur. He is a founder and former president of BASIS and founder-CEO of Technohaven Company Ltd. Email: hnkarim@gmail.com