Lessons, Reversals and Truth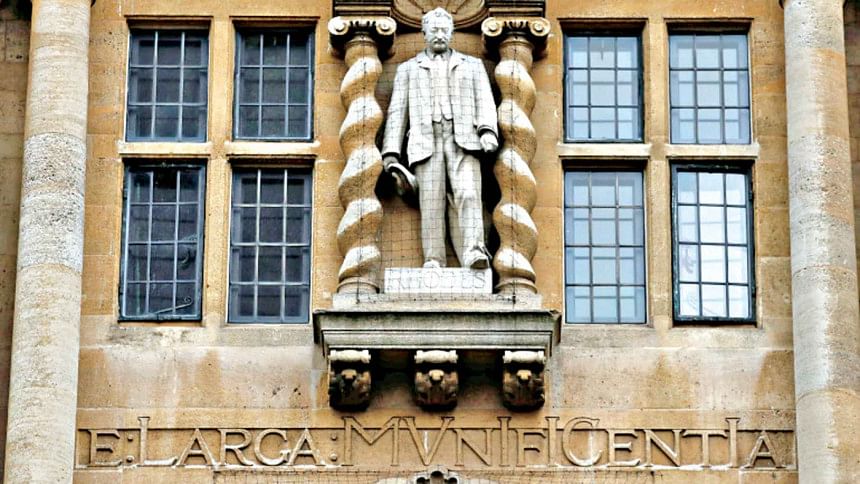 We are living in a time of self-doubt, of suspicion, of negation, and of regret.
We are also living in times which call for self-immersion. Problem is, when many of us talk to our own selves, living in isolation, few of us end up in a conversation with the other half of ourselves, which challenges, taunts and puts the other half to shame. Truth is, in the times of pandemic, there are no final verdicts; no inevitable deductions or resolutions. We are passing through a limbo which teases our sensibilities to unbearable extremes and thereafter swings them back to routine doldrums. Amidst all this, we seek solace in our vaccines, aesthetic masks, cautious hugs, limited proximities, and privacy. And the end of each day, we hope to have learnt a lesson.
These times also have an appetite for endless dichotomies and reversals. At the crack of dawn everyday, I wake up and begin an endless tirade with my own self, trying to understand and pinpoint which dots in our reality graph will be able to withstand waves of critical thought swimming all across social media and if ever these dots will actually translate to data. Probably not. "Nobody knows"—is what we know today. What was taught to us eons ago, needs a reassessment or be endorsed by the audience. I mention "audience" as most of what we see is simulation and we are all at play without rehearsals.
Let me begin with the case of just being honest, without the fear of being reprimanded. I mention fear because there is a crippling self-censorship that cuts into most of our ink and we end up with a partial view of the horizon that so deserves to be shared.
For the last two years, your columnist had steered a trade association that was historically dominated by men. When she stepped in to the office, the very first day, in her drawer, the only item she had found was a cap…a man's cap. Wearing a man's "cap" was certainly not her idea of running the show; so instead, she wore her sari and worked like any woman would. During the tenure, many lessons were learnt and unlearnt. A seat, a position, a space, a corner was key and occupying the same was the first and foremost challenge of all. Let's take the example of "chair…"
Imagine 10 chairs on the stage. Seating is pre-decided and she knows that all eyes are on her. Not just because she is a woman, but because she is intimidating for many. As a woman, she is not supposed to be on her own, but is supposed to be seeking help. She is also supposed to appear helpless, spineless and only "collaborative." That's also because she is a woman. Collaboration for a woman means depending on males for advice and "guidance." She is never left alone and taunted for being educated. Basically, she can't have brains or courage. She can only be allowed to be frail and at fault.
Phew.
Two months ago, #GiveHerASeat had hit the media storm.
Ursula von der Leyen, president of the European Commission, and her colleague Charles Michel, president of the European Council, while meeting with Turkey's President Recep Tayyip Erdogan, ran out of seats in the meeting room, two seats were situated between the EU and Turkish flags. Michel was given one, and Erdogan took the other, leaving von der Leyen standing awkwardly, only to find a spot on a sofa, several feet away. This had given birth to new movement in social media which possibly resonates with many of us who have had awkward moments and have been quiet when a seat around the table for a woman was challenged…
A week ago, the world's number two Naomi Osaka withdrew from the French Open after the controversy over her refusal to speak to the media at the tournament. In a tweet announcing the move, Japan's Osaka also said she had "suffered long bouts of depression" since winning her first Grand Slam title in 2018. The 23-year-old said last week she would not do news conferences at Roland Garros to protect her mental health. Many stuck by her.
Coco Gauff, American world number 25: "Stay strong. I admire your vulnerability." Billie Jean King said all should give her space and time. But a few thought that it was unprofessional of her to have withdrawn as her stress relating to the public appearance was all part of the deal. That's it. Womanhood is a part of a deal that Eve signed off long ago. And Adams have so far enjoyed the super sport. As a woman, all Osaka seeks is a room to retreat to, a room which is averse to exposure. All she wanted was her headphones to shut out the noise, the buzz and the light of fame. And yet, all as a woman, she mostly received was rebuke…
My face just broke into smile as soon I heard the next news on television. I watched a woman altercating with the police. It was the Al Jazeera Arabic female journalist Givara Budeiri. Budeiri had left hospital after receiving treatment for injuries sustained during her arrest by Israeli forces. She was arrested while covering a demonstration in the occupied East Jerusalem neighbourhood of Sheikh Jarrah, which has been the focus of protests for weeks in support of Palestinian families facing forced expulsion. Her left hand was fractured when she was arrested. It has been almost 21 years since Budeiri had joined Al Jazeera. But today, after hearing her screaming at the Israeli police, I felt alive…
When will humanity ever apologise for atrocities committed in the garb of authoritarianism?
While your columnist stares at the Regent's Park and is finishing her column sitting under a tree, the discussion on Cecil Rhodes' statue at Oriel College, Oxford is taking London by storm.
Mr Rhodes, a 19th century imperialist, who established the British colony of Rhodesia, set up the diamond company De Beers and also left a 100,000 pounds for Oxford to start the Rhodes scholarship, which is now a major centre of debate. While students have long demanded his statue to be taken down, the sculptor Antony Gormley has proposed that the statue should be turned to face the wall in collective shame. We can only hope that lessons are learnt and men of power, the juggernauts of this era, realise that power is short lived and there is no excuse for the imperialistic sinners.
While I write this, I am also harshly reminded of the possibility of revisions. I went and visited the exhibition on Nero in the British Museum yesterday. The exhibition was all about a new angle, about Nero, the matricidal megalomaniac being a caring populist. Apparently the recent researches indicate that Nero was unpopular amongst merely the elites and that the rest of his subjects were in awe of the young ruler. At the end of the exhibition, I remained unconvinced.
For me and many others, what mattered then and now is the sheer thirst and quest for justice; nothing less and certainly nothing more. Covid has stripped a layer off our entities. Much of what couldn't be shared earlier, can be shared now. After all, there's no shame in shaming the different faces of apparent civility steeped in duplicity and hypocrisy. There's simply no shame in Truth.
Dr Rubana Huq is the Managing Director of Mohammadi Group and former President of BGMEA. Her Twitter handle is @Rubanah.