Foreign Policy article on Bangladesh: A Most Unfortunate Conclusion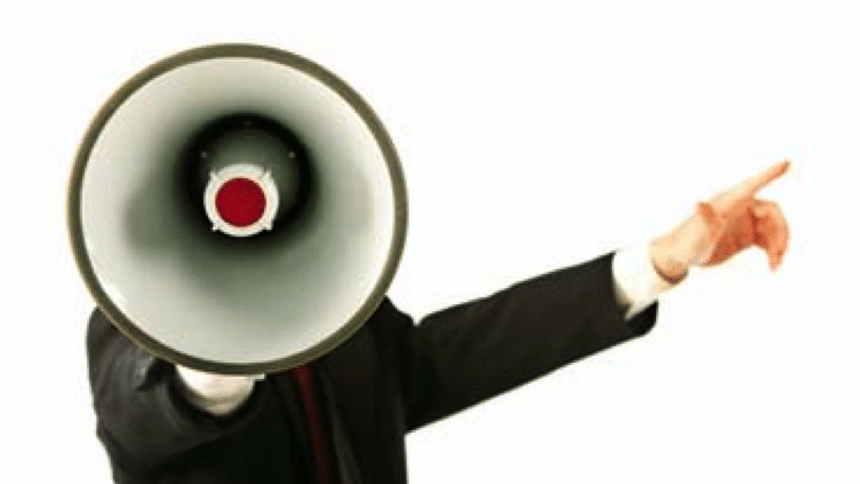 It's absurd! It's preposterous to suggest that around 40 percent of Bangladeshis favour suicide terrorism. Yet this is what some American think tanks and "expert analysts" have recently come up with in their reports, to the detriment of Bangladesh's reputation. Muslims in Bangladesh – around 90 percent of the population – are peaceful, liberal, devotional, and even syncretistic, unlike their counterparts in the Middle East, Africa, Afghanistan, and Pakistan.
Roughly two years after the publication of the Pew Research Center's findings on the so-called "popular support for suicide terrorism" in Bangladesh in 2014, Christine Fair, Ali Hamza, and Rebecca Heller published an essay in the Foreign Policy magazine, titled "Popular Support for Suicide Terrorism in Bangladesh: Worse Than You Think" (Sept 4, 2016). This alarmist, prejudicial, and provocative piece reminds me of similar smear campaigns against Bangladesh by several Western and Indian journalists during the first decade of this century, which lasted during the entire period of the BNP-led coalition government under Khaleda Zia (2001-2006), and beyond up to 2008.
There's a laundry list of such sensational, biased, and motivated writings against Bangladesh. I cite a few just to highlight that reputed individuals working for prestigious institutions often never shy away from saying or writing ridiculous things, out of ideological commitments, ignorance, political bias/prejudice, and even for material incentives. The following examples of vitriolic attacks on Bangladesh as a safe haven for al Qaeda and its ilk make us understand why scholars like Christine Fair and organisations like the Pew Research Center have come up with absolutely motivated reports on the state of Islamist terrorism in Bangladesh.
Bertil Lintner wrote the most alarmist piece, "Beware of Bangladesh – Bangladesh a Cocoon of Terror" in the Far Eastern Economic Review (April 4, 2002), giving the impression that terrorists were going to stage a successful Islamist revolution in the country. Soon, another Western journalist, Alex Perry unloaded his "deadly cargo" to attack Bangladesh. His write-up in the Time magazine, "Deadly Cargo – Bangladesh has become a safe haven for al Qaeda" (Oct 21, 2002) boosted the morale of those who desperately wanted to tarnish the image of the government as the harbinger of al Qaeda in Bangladesh, notwithstanding the bad reputation for the country.
While Bangladesh was fighting the homegrown Islamist terror outfits, HUJI (B) and JMB in 2005 (and soon crushed them by early 2006), yet another nasty piece against Bangladesh came out in the prestigious New York Times. Eliza Griswold's piece, "The Next Islamist Revolution?" (Jan 23, 2005), "convincingly" argued about an "impending" Islamist takeover of Bangladesh. The rubble-rousers didn't stop until late 2008. While Indian journalist Hiranmay Karlekar (a former editor of the Hindustan Times) came up with a poorly written book with a hyper-sensational title, Bangladesh: The Next Afghanistan? (Sage, New Delhi) in 2005, Harvard-educated renowned author/journalist Selig Harrison wrote a sensational nonsense, "Terrorism in Bangladesh", in the Christian Science Monitor (July 8, 2008).
As scholars cite Pew Center reports, I have also cited them in support of my arguments on the states of governance, poverty, terrorism, and other aspects of society in various countries, as I always considered the organisation "a nonpartisan fact tank that informs the public about the issues, attitudes and trends shaping America and the world". I also believed that it "conducts public opinion polling, demographic research, media content analysis and other empirical social science research" and "does not take policy positions". Now, in view of Pew Center's latest bombshell on Bangladesh that around 37 percent of Bangladeshis support suicide terrorism, I no longer consider it a "nonpartisan fact tank".
Christine Fair and her colleagues' (all from Georgetown University) latest piece on Bangladesh in the Foreign Policy is an eye-opener for me, not to agree with them that there's a huge support for suicide terrorism in the country but to see the other side of the coin, which in the name of objective research is spewing hate and prejudice against Bangladesh. I have reasons to believe, as were the vitriolic Western/Indian writings on Bangladesh during 2001-2008 were politically motivated, so are the recent Pew Report and the Foreign Policy article on Bangladesh. There's nothing academic, objective, or nonpartisan about them.
At the very outset, Christine Fair et al strongly disagreed with former US Ambassador Dan Mozena, who in March 2014 considered Bangladesh to be "a moderate and generally secular and tolerant" country, in the following manner: "While Mozena's statement reflects the general perception that Bangladesh is a success story of a moderate, secular, Muslim democracy, this view never rested on strong empirical grounds". Then Fair and her colleagues tell us about the slow and steady growth of Islamism in Bangladesh, that they think, "enjoy popular support". What's exceedingly disturbing is the blatant lie, as one comes across in this piece: "Between January 2005 and June 2015, nearly 600 people have died in Islamist terrorist attacks, but 90 percent of those have taken place since 2013". If one buys this grossly exaggerated account, then it appears that 540 people got killed at the hands of Islamist terrorists since 2013! We don't have the evidence if Islamist terrorists were the killers of innocent people in late 2013 and early 2014, up to the February 5 elections in Bangladesh.
Although it's true scholars have paid more attention to Pakistan and other Muslim-majority countries with regard to Islamist terrorism than they have done to Bangladesh, it's nevertheless impossible to agree with Christine Fair and her co-writers that "almost half of the population" in Bangladesh justifies suicide terrorism. It's ludicrous to suggest: "Levels of justification for suicide attacks in Bangladesh are considerably higher than in Pakistan, Indonesia, or Malaysia." For some strange reason, they have correlated Bangladeshi Muslim-support for Sharia and Hudud Law with their support for suicide terrorism!
Researchers at the Pew Center and Christine Fair et al should have applied some common sense before making such a sweeping assertion that almost 40 percent of the population or almost 65 million people in Bangladesh favour suicide terrorism. Did they ever think before publishing their reports that even if a fraction of that population "who favour suicide terrorism" been actively engaged in terrorism – which would have been the most logical thing one could think of – how many thousands of suicide terrorists would have been around, killing tens of thousands of people within and beyond Bangladesh? They should have learnt from counterterrorism (CT) experts about the ratio of population in favour of suicide terrorism and the number of actual suicide terrorists in given populations, before making such sweeping assertions. Terrorism is such a formidable security threat that in 2008 the MI5 (British Intelligence) officials were very worried that as many as 80 IRA terrorist bombers were around in Britain, posing grave security threat to the nation.
One wonders as to how basing on a tiny sample of respondents in Bangladesh – who are always vulnerable to loaded questions – Pew Research Center could come up with such an absurd figure of 37 percent of Bangladeshis favouring suicide terrorism. One is not sure why Christine Fair and her co-writers have used the Pew data to write such an unconvincing essay in the Foreign Policy, which is again a prestigious magazine! Now, it's not Bangladesh's reputation that's at stake; it's Pew Research Center, Foreign Policy, Christine Fair and her co-writers' turn to defend themselves for publishing something devoid of facts and logic, simply not defensible at all!
We know quantitative research is better than generalised assumption-based studies, but unscientific data from micro-studies could backfire as well. Common sense is more important than randomly collected statistics, often collected for the sake of defending a hypothesis, or even worse, out of malice, political bias, and prejudice. Last but not least, I strongly believe the Bangladesh government should immediately file defamation suits against the Pew Center and Foreign Policy magazine, demanding unconditional apologies from them for their attempts to tarnish the image of Bangladesh. Sooner the better!
The writer teaches security studies at Austin Peay State University in the US. He is the author of several books, including his latest, Global Jihad and America: The Hundred-Year War Beyond Iraq and Afghanistan (Sage, 2014). Email: tajhashmi@gmail.com