What's so "interesting" in Bangladesh today?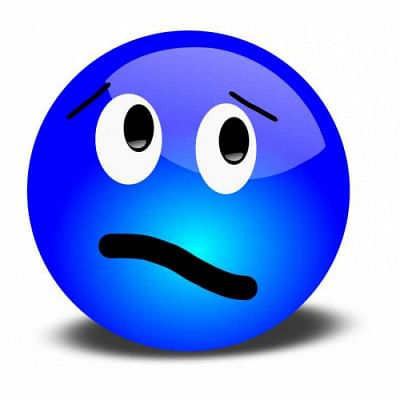 Interest-ingly, "interesting" is an English expression, which may hide one's actual opinion about something one considers "interesting". What I read in Bangladesh media recently is very "interesting" to me. Stories range from the absurd, bizarre, entertaining, frightful, to the very sickening. 
Let's start with some "interesting" media reports on money laundering from Bangladesh. The Jugantor (May 3, 2017) reports, during the last one year alone, Bangladeshis laundered around USD 6 billion out of their country. Another report (The Daily Star, May 3, 2017) suggests, in ten years (2005-2014) there was a flight of capital from Bangladesh to the tune of USD 75 billion. According to a UN report in 2010, annually, more than 30 percent of Bangladesh's GDP go out of the country. Someone has sarcastically commented in social media that now plundered money is the second most important export item – after readymade garments – from Bangladesh! I also read, Bangladesh is now the third largest source of foreign remittance for India. Thousands of Indian executives work in Bangladesh – most of them illegally – and remit billions of dollars to India. It's "interesting", neither the government nor the intelligentsia in Bangladesh seem worried about it, at all!
Another report is equally "interesting". Obaidul Quader, a powerful minister who's also the Secretary General of the Awami League, came up with a bombshell. His curious and not-so-funny advice to his corrupt party men hardly raised eyebrows in the administration or media. While some media reports were a bit bold and critical, most of them avoided giving wide publicity to what the minister had actually said in the most extraordinary manner. I find his statement "interesting". It's sort of soft, not that harsh for the corrupt elements in the Awami League. He advised them to spend some of their ill-gotten money for the benefit of the people, otherwise, he warned: "If the party is not in power, you will have to run away from the country". "Power and money does not stay for long, so don't misuse it," he added. Did the minister realise the implications of what he said about the corrupt elements in the ruling party? On the one hand, he admitted his party men were corrupt, and on the other, he advised them to spend some of their ill-gotten money for public welfare, so that they could stay in the country even if the Awami League isn't in power. 
The Daily Star (April 3, 2017) reports, Obaidul Quader recently defended the Prime Minister saying that the PM was not aware of the recent court action against the elected mayors (from BNP) in Sylhet and Rajshahi, barring them from going to work as mayors as they were wanted for arson and violent crimes. Doesn't such defence give the impression that the PM did not know such important things as court action against elected mayors? 
I found The Daily Star's (April 11, 2017) recent headline in Roman Hindi, "Kuchh toh mila" after the Prime Minister's return from India not entertaining, but very "interesting"! I can't resist the temptation to cite the first few lines of the report: " 'Didi pani nehi diya, lekin bijli to diya…Kuchh to mila.' (Sister did not give us water, but gave electricity… at least we've got something). Pointing to West Bengal Chief Minister Mamata Bannerjee, Prime Minister Sheikh Hasina made the comment in Hindi yesterday on the last day of her four-day India visit, which has failed to resolve the Teesta water-sharing issue, reports our New Delhi correspondent." 
What's not entertaining here is that first of all, the PM is not expected to address a provincial chief minister in India, even if she is a Bengali and from the Bengali-majority Indian state of Paschim Banga, as her "Didi". Second, the comment sounded as if Mamata Bannerjee was doing us a favour. India doesn't provide electricity to Bangladesh free of cost, as charity!
It's not all Mamata Banerjee's fault that Bangladesh doesn't get its due share of Teesta waters. A Teesta accord was in the offing in 2011 when Manmohan Singh was the Prime Minister. So much so that the then foreign minister was on record to have said that the Teesta deal would be signed during the Indian Prime Minister's trip. New Delhi officially doesn't tell Dhaka about a barrage India has built across the Teesta in the upstream in Sikkim. So, Mamata Banerjee's opposition to give Bangladesh its due share of Teesta waters is only part of a bigger story. Now, Narendra Modi is telling the same old story to his Bangladeshi counterpart that we heard when Manmohan was in power. Meanwhile, no "Hilsa-diplomacy" (after "Hilsa-treats" to Pranab Mukherjee and Mamata Banerjee by Bangladesh Government) has worked to the advantage of Bangladesh! The water level in the Teesta during the dry months hasn't gone up, for Bangladesh.
The media reveals Hefazat-e-Islam, which Awami League once despised as an obscurantist enemy of human rights and secularism, has emerged as an influential powerbroker of the government. It demands: a) the removal of a harmless sculpture of a Greek goddess – a universal symbol of justice – from the premises of the Supreme Court; and b) the official recognition of Qwami madrasa's terminal degree as equivalent to master's degree from universities. Not only some ruling party leaders but some Bangladeshi intellectuals have also started glorifying the Qwami madrasa system. The rising Hefazat factor is behind Chief Justice (CJ) Surendra Kumar Sinha's nemesis. Recently, he asserted in public: "Rule of law in Bangladesh is not fully established" (bdnews24.com, May 1, 2017), which was of no avail. Thanks to the growing influence of Hefazat, even the PM has started disliking the sculpture.
Isn't Bangladesh going through an "interesting" phase of history? 
The writer teaches security studies at Austin Peay State University. He is the author of several books, including his latest, Global Jihad and America: The Hundred-Year War Beyond Iraq and Afghanistan (Sage, 2014). 

Email: tajhashmi@gmail.com