BNP won't cut cake on Khaleda's 'birthday'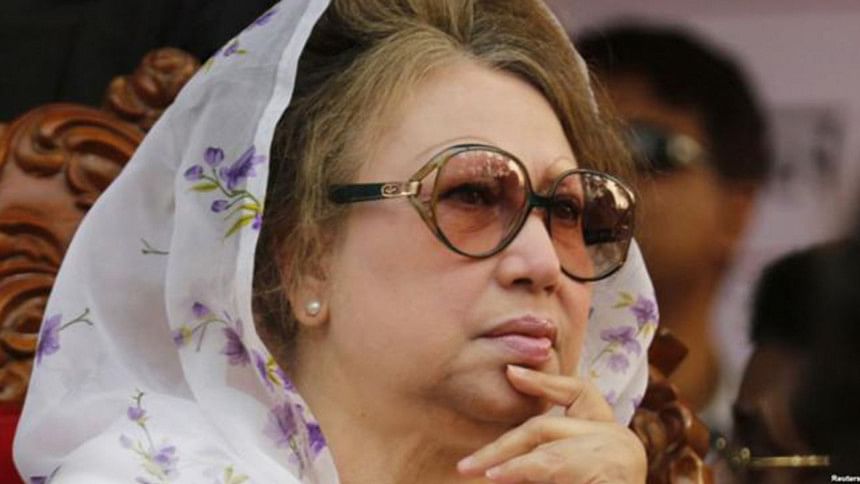 BNP will not cut any cake on the occasion of the party chief Khaleda Zia's "birthday on August 15" this year as saying the country is passing through crises like militancy and terrorism.
"Many BNP leaders are now in jail while people are passing their days amid threats of militant attack. Under these circumstances, Khaleda Zia's birthday celebration this year will be indecorous," BNP Secretary General Mirza Fakhrul Islam Alamgir told The Daily Star today.
The BNP chief observes her "birthday" on August 15, which is also marked as the National Mourning Day.
Leaders and activists of different fronts and associate bodies of the party have also been asked not to gather in front of her (Khaleda) Gulshan office on this occasion, Khaleda's media wing sources said.
Earlier in several occasions, Awami League leaders including Prime Minister Sheikh Hasina called upon Khaleda to refrain from celebrating her birthday on August 15 as the nation mourns on that day the brutal killing of Bangabandhu Sheikh Mujibur Rahman and most of his family members.
BNP first started observing Khaleda's birthday with festivity on August 15 in 1993, coming to power after the fall of autocratic ruler HM Ershad.
The party and associate bodies have been observing Khaleda's birthday on August 15 since then, despite sharp criticism from different quarters including Awami League.