34th NDDC Nationals held at Notre Dame College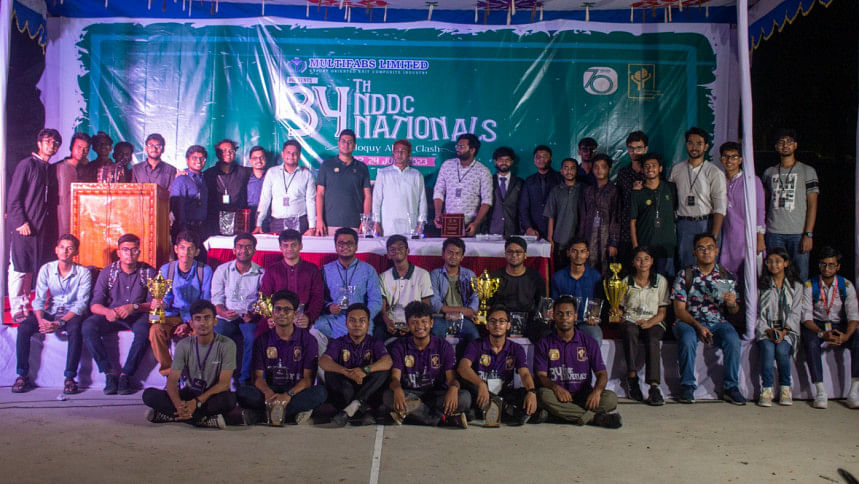 The "34th NDDC Nationals" organised by the Notre Dame Debating Club concluded on June 24 at the Notre Dame College campus. 64 teams participated in the Bengali debate and 36 in the English debate.
In the Bengali debate, the winning team (Open segment) was IDC 1 from Motijheel Ideal School and College, the runner-up was ASDC AK from Adamjee Cantonment School, and the finalists were NDDC Gold from Notre Dame College and GSCDC 4 from Government Science College. Abdus Shakur Sifat of Notre Dame College was declared as the best debater of the tournament.
The English debate winner (Open) was Sunnydale 1, while the runner-Up was JDC 1 from St. Joseph's College. SDC 1 and SDC 2, both teams from Scholastica, were the finalists. The best debater of the tournament for the English debate was Nafis Hasan Rumman from St. Joseph's College.
The moderator and co-moderator of Notre Dame Debating Club, Shahidul Hasan Pathan and Shubashish Saha respectively, distributed the prizes to the winning teams and the best debaters. The 34th NDDC Nationals then concluded with a prayer for uncovering the truth through discussion and debate.