Cartoon People introduces 10-part comic series based on Bangla fairy tales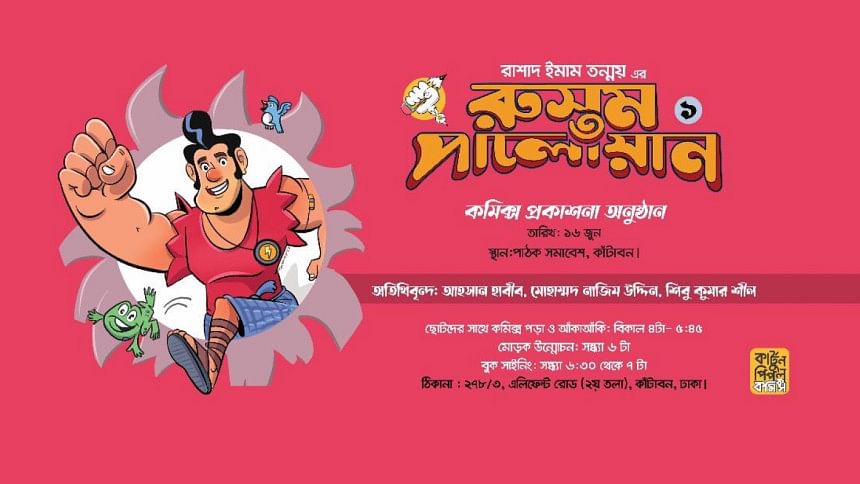 Cartoon People is bringing a new comics series for children centred around the world of Bangla fairy tales. The first of 10 comics in the series, written and drawn by cartoonist Rashad Imam Tanmoy, is titled "Rustam Palowan 1: Shurur Golpo".
The publishing ceremony was organised on June 16 in The Pathak Samabesh Centre, Katabon, Dhaka. Cartoonist Ahsan Habib, writer Mohammad Nazim Uddin, artist Shibu Kumer Shil will be among the guests present at the event. There will also be a comics reading and group drawing session for kids.
Rustam Palowan's series is mainly based on various adventures spanning the world of Bangla fairy tales. The publishers are hopeful that this comic series will take our children away from the screens of phones and tablets in the future, and transport them into a mesmerisingly fictive world of Bangla stories.