Media and Journalism program of NSU hosts workshop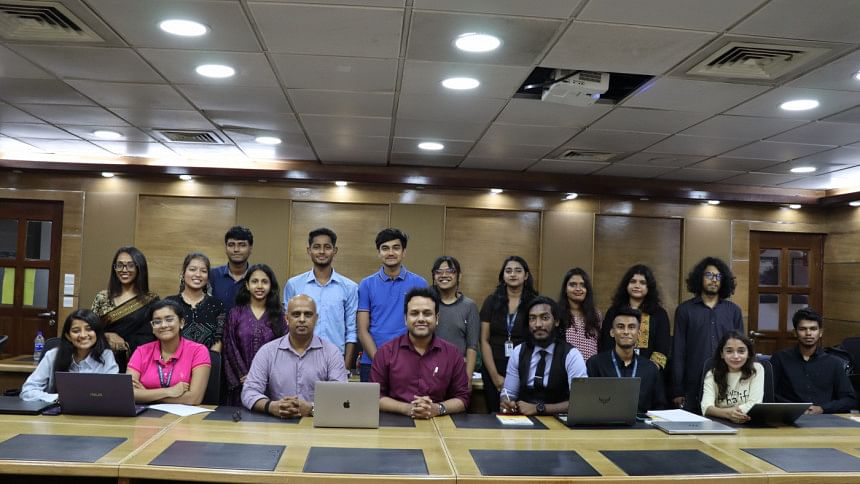 Today, the Media and Journalism Program at North South University (NSU) partnered with the Management and Resources Development Initiative (MRDI) to organise a comprehensive workshop on Media Literacy and Fact Checking. The event aimed to uphold the integrity and reliability of news by tackling the spread of false or deceptive information.
The workshop, held under the esteemed presence of Prof. Dr Sk. Tawfique M. Haque, Chair of the Department of Political Science and Sociology, proved to be a resounding success. Dr Md. Towfique E Elahi, Assistant Professor of the Media and Journalism Program (MAJ), and Asif Bin Ali, faculty of MAJ program were the resource persons of this training session.
A total of 22 enthusiastic participants actively engaged in the workshop, showcasing their eagerness to enhance their knowledge and refine their skills. Each attendee received a certificate of appreciation, recognizing their unwavering commitment and dedication to the cause of media literacy and fact-checking. Throughout the workshop, a spirit of critical thinking permeated the environment, equipping participants with vital tools to verify information and contribute to the eradication of misinformation within the media landscape.
North South University's Media and Journalism Program is committed to playing a pivotal role in organising educational initiatives that champion responsible journalism and the dissemination of accurate information.