A day in the life of a K-pop fangirl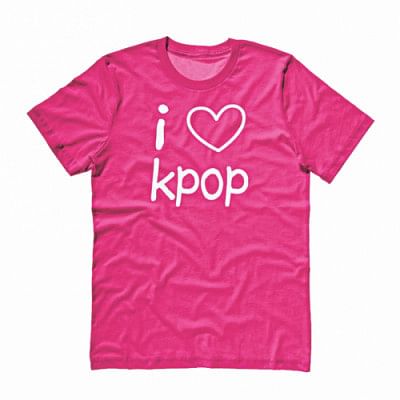 6:00 AM
I've been unceremoniously awoken on a Friday morning by a nightmare. My bias (favourite member of a group) has been rushed to the hospital after an ankle injury. He's so pretty, I can't help but imagine his pained face and tear up. In cold sweat, I take my phone and turn on my Wi-Fi, immediately getting flooded with notifications. There are only pictures of him arriving at the music show. My bias group (favourite group) is supposed to perform their new song that was released yesterday, and I am very excited.
9:00 AM
I am now having my breakfast and streaming my bias group's new music video. We have to reach the 2-million-view mark in six hours and I'm awfully worried. I've already used the phones of every member of my family to add to the views, but they remain stagnant. I go to the SNS group dedicated to simply stanning (following) our ults (favourites), "The views are stuck guys!!! We need to reach our goal before 3 PM, toil away!" 
12:00 PM
All my Friday engagements have been cancelled. I can finally devote my weekend to my favourites! Suddenly, my phone buzzes violently and I realise that all my K-POP friends have texted me. "OMG, did you see that X is dating Y?" I stop for a moment, taking a while to register the information. I decided to check the online unreliable news portals. The rumour has not yet been confirmed by either party and whilst I will be glad if they are indeed dating, it is still a lot to take in.
3:00 PM
I sigh in content as I see the 2,348,420th view on the screen. I had the fifth view yesterday when the music video was released. I am into numerology, and I realise that if I add the numbers I get twenty-three, and 2+3=5. The coincidence gives me chills. I go to the required streaming site to stream the show live, dying to watch my ults perform. My bias looks great in his newly-styled hair! After the show ends, I check the comments and upvote whichever is appreciating my bias group's effort, taking notes of criticisms, and fighting those who dare disrespect them.
6:00 PM
My tutor is here to teach me school stuff and I'm bored, but I can't afford to score below 80% this term. My father has promised to buy me a K-POP album if I do well, so this is worth it. I hum my favourite track from the new album to myself and my tutor shakes his head and I realise my passion is being belittled, but say nothing.
9:00 PM
It's one my friend's bias's birthday and I put up the pre-planned display picture, using proper hashtags and emoji. I start watching the idol's live broadcast as they thank all their fans for their love and support, looking forward to my own bias's birthday.
12:00 PM
I settle down in bed with my cell phone after having watched some K-drama, opening up the bookmarked fanfic stories planned for tonight. There are fanfics of different genres and I have no intention to sleep before reading them all. It may not be another three hours before I can finally fall asleep, but it does not matter. My bias has just brought me hot chocolate in the fanfic and that is way more fulfilling.
Aysha overthinks about quitting overthinking. Help her stop at zaheenaysha@gmail.com.