Sticking to FPL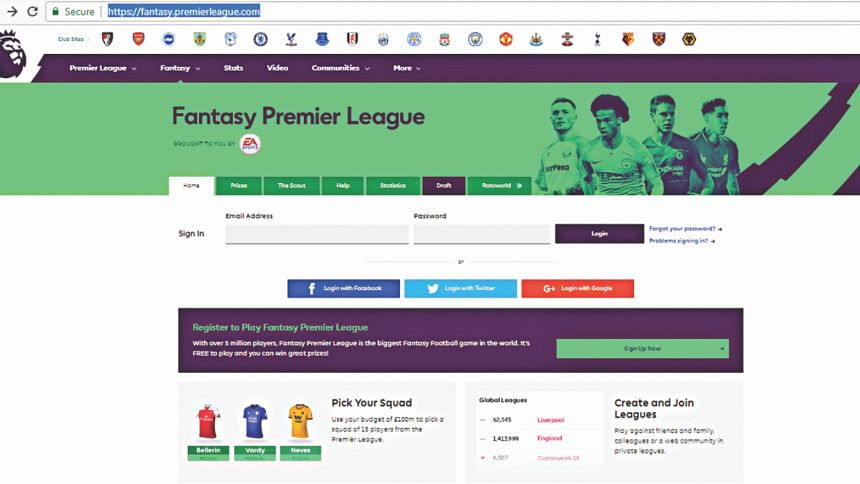 The football season is getting even closer, and with it, the time to set your Fantasy Premier League (FPL) teams.
FPL is one of the best ways for football fans to get invested in the season, and millions of players all over the world take the time out to create their own custom teams and work through each game week till the end of the season.
However, it isn't the easiest thing to commit to FPL, at times. You find yourself losing interest after the first two game weeks, either because your team completely bombed, or like me, you totally forgot to log in and update your team.
And that really is the hardest challenge, because sticking to FPL can be greatly rewarding, but people fall off the hype train, and once you're off, there's no getting back in.
That's why I came up with a few handy ideas to ensure you keep to FPL all the way through till the end.
Make your own leagues
Instead of simply playing in the country or community leagues, why not spice things up by making your very own league, ones which you can play between your friend groups. Play both the 'classic' and 'head-to-head' (H2H) formats, that way you get a taste of the best of both worlds. Mostly with H2H, it gives you a little accomplishment each week, whenever you beat your opponent. Not to mention, it's fun to set your team according to how your line up of opponents make theirs.
FPL group chat
Creating a thread where all of your friends – who are playing FPL together – can talk, discuss, strategise and trash talk is essential to the process. When you can have regular conversations about why your most expensive player fails to get you any points, and why that one obscure Swansea player, *cough* Michu *cough*, is dominating the leaderboards, it gets you further into the FPL hype. It's almost like having a support group, but there's the added mix of football to make it fun.
Follow your players
Since you are investing your FPL budget into these players, why not get involved in watching their games. Mostly when certain players from smaller teams start bringing you points. I mean, watching more football is always a brilliant way to spend your free time, and having a viewing party with your friends can definitely make for a great time.  If not, you can at least download one of the many football apps that help you follow certain teams or players, so that you're always updated with the latest statistics and highlights. FotMob is a great app for this particular case.
Get FIFA into the Mix
Who doesn't love FIFA? So why not recreate your FPL squads in FIFA, and then have an FPL FIFA sleepover right before the game week, preferably a Friday. That way you can test your team's true potential in a game, and have a great time while you do so. And if it's too much effort to recreate the squads, why not just play FIFA with the lesser-known teams, whose players you might have in your squad. I remember finding out how great Wolverhampton Wanderers F.C. were, only thanks to Raúl Jiménez.
FPL is a great way to keep up with the football season and learn more about the wonders of the premier league, which we don't get to witness. Waking up to find that Vardy has netted three goals and an assist for you, is a feeling you can't really emulate any other away. 
So get started now, because you don't want to miss out on the first game week simply because you were too busy.