Boogiepop And Others is an underrated enigma you don't know of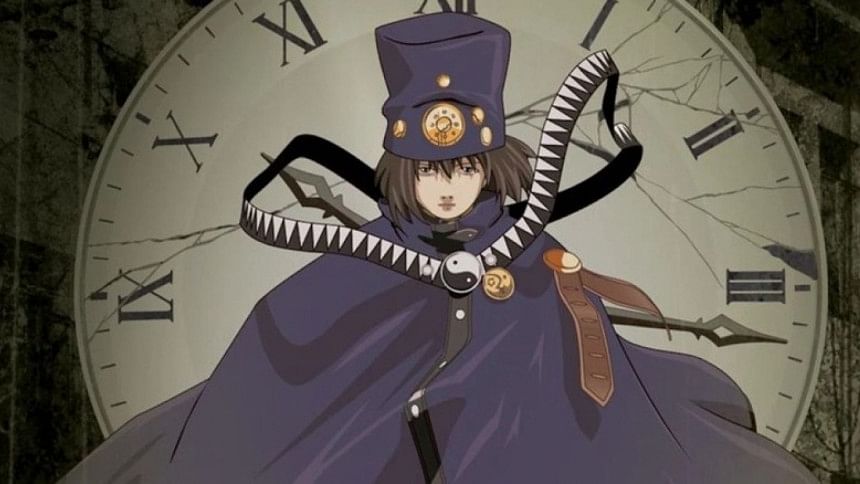 Based on the Boogiepop light novel series by Kouhei Kadono, Boogiepop And Others is a 2019 anime that is hardly known or talked about. That, to me, feels almost criminal, given the absolute delicacy of a show I found it to be. The anime is definitely worth the time for those craving something unconventional and unique.
Rumours waft through the hallways of Shinyo Academy, a strict and prestigious Japanese high school. The missing girls, the ones who vanished without the slightest of traces, continue to be talked about in hushed whispers. In all of this, the shadow of a "Shinigami" seems faintly discernible to many. They speak of a certain "Boogiepop", a phantasmal reaper who cuts short the lives of those who have reached the zenith of their beauty. But it's just a silly urban legend spread by teenagers, of course. There is not a shred of truth in any of it, right? 
The series exudes an aura of mystery and thrill that is almost unknown to more mainstream titles. The dialogue-heavy scenes, far from being unnecessary, work only to establish the themes of this show and foreshadow what is to come. The fragmented, non-linear storytelling, despite being confusing, is just an elaborate build-up meant to increase the value of the eventual payoff. And to top it off, there is the mesmerising yet eerie soundtrack by Kensuke Ushio that immerses you in the world of this meticulously made narrative. 
All of these individual pieces work in complete synergy, carefully crafting an enigmatic puzzle that holds you captive as it solves itself slowly.
Boogiepop And Others is divided into multiple parts, corresponding to the volumes of the light novel series it adapts. Each of these parts raises a moral question, which it attempts to answer with the events that transpire and the choices the characters make. 
Human society can be uncaring, selfish, and capable of extreme evil when it comes to achieving certain goals and interests. If so, from the point of view of a greater power, would it be too wrong to wipe us all out? 
In another case, given that all of us are imperfect and condemned to lead unfulfilled lives to compensate, would it be justifiable to sacrifice a single innocent person just to grant salvation to the rest of us? Even aside from such ponderous existential dilemmas, Boogiepop also goes to great lengths to portray the desires, guilt, kindness, fear, and contradictions born from the human psyche. It manages to merge both these aspects with near-exemplary finesse and sets it all against the backdrop of supernatural occurrences and shadowy secret organisations. In doing so, it manages to weave an intricate tale that is both intriguing and rich in depth. 
In the end, it is perhaps the titular character of this show, Boogiepop themselves, who offers the most concrete and concise description of this series:
"It's a very creepy story, and a little bit sad."
Nayeem has board exams coming up. Tell him to think less about Japanese cartoons at nayeemhaider90@gmail.com