Feeling the pressure of getting older but just never wiser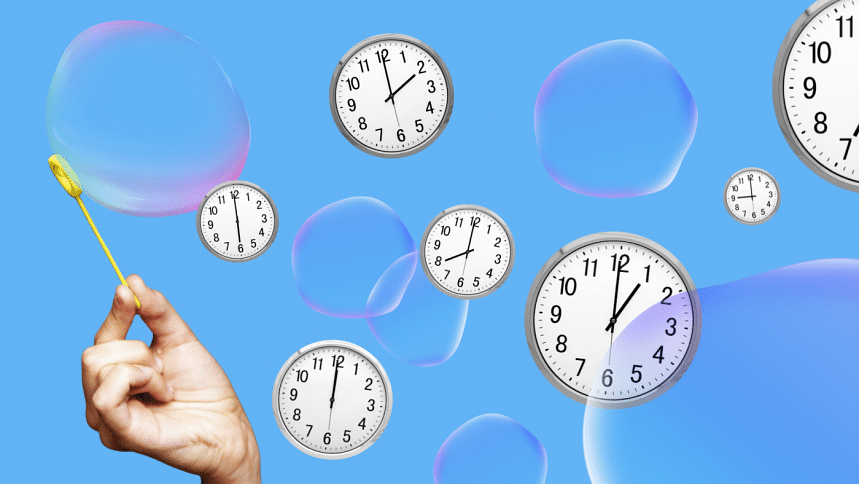 When Taylor Swift said, "I have this thing where I get older but just never wiser," in her song "Anti-Hero", she spoke for many worn-out souls. Naturally, I'm no different. As I further approach adulthood, I frequently experience the burden of not being mature enough to make appropriate choices.
These days, however, I wonder what being mature truly means for our society's youth.
The process of growing up can be gruelling by itself. Carefree childhood days run out before we get to understand the utopia we had and soon, our shoulders need to toughen up to bear stressful responsibilities and expectations. With each passing year, time somehow feels both too little and too much. Too little time to enjoy ourselves with too much time left till we actually can.
With such struggles at hand, one of the burdens that seem to weigh in at the oddest of times is the one of not "acting your age".
"Why won't you act like others your age?" is a question people hear a bit too often, whether it comes from family, teachers, peers or even themselves. But people don't like to consider the hows and whys when they bring up this discussion. In the end, their self-esteem becomes staggered. Doubts fill up the emptiness created by trying to be someone they aren't at that stage.
Kids in our society find it hard to grasp the concept of maturity, perhaps from the lack of actual guidelines or simply from the failure of recognising its necessity. I recall how one of my friends would act more childishly than the others to cope with his hardships. It really got me wondering whether we're setting the right evaluation parameters for judging one's maturity, should we feel the need to do so.
Realistically, we can commemorate our youth in different ways. Whether it's from juvenile enthusiasm or the solace of solitude and realism, there's really no right way to do it.
However, normalising the concept of being disciplined into a specific age corners youngsters into questioning their self-worth and sense of identity. Being alluded to thinking you're not mature enough like your peers or experiencing FOMO – fear of missing out – for not being youthful enough both may stand in the way of a progressing mind.
I've seen that older siblings are more pressured to always act maturely. Undoubtedly, older siblings should prioritise showing their younger siblings the appropriate maturity level. But discouraging individuality is just another addition to the superficial burdens they bear.
When with friends, I always erupt into this bubbly ball of energy and joy. Yet, a few years ago, I would be afraid to express myself this way for fear of ridicule. Every time I did it, a part of me would squirm at how childish it was, making me feel unhappy with how I was celebrating my joy.
These fragments of self-loathing sedimented bit by bit till I almost forgot what self-appreciation felt like. Did I overcome that phase? Perhaps. But it nearly cost me my true youth.
Even after realising this, I occasionally question if I should act more mature like some of my peers. I think society needs to rethink what "acting our age" means for these concepts to be integrated.
Shaikh Sabik Kamal is inexplicably tired of the broken T-key of his laptop's keyboard. Send your condolences (avoiding any Ts) at sabik2005kamal4787@gmail.com