Five places to go for Iftar in Chattogram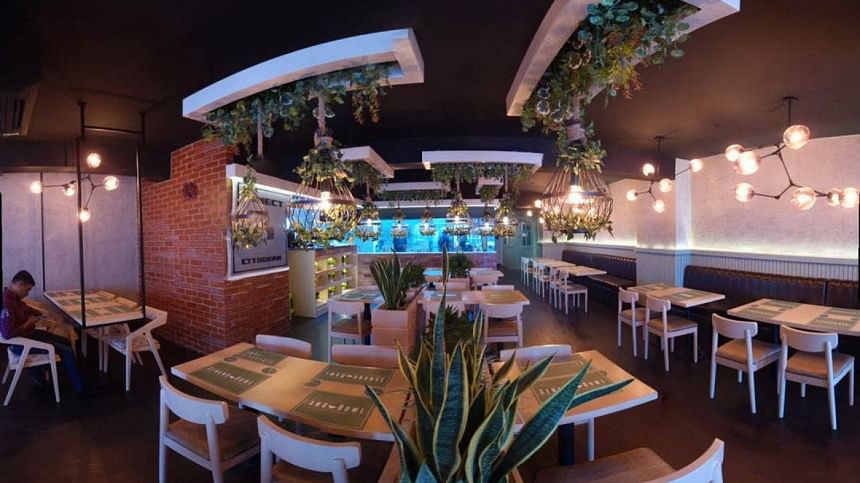 As a people, the Chatgaiya have a tendency of preserving their tradition of an elaborate at-home iftar. Despite this, the culture of going out for iftar is ever increasing, and with new restaurants popping up with Ramadan specials every day, the practice has become more prevalent.
Due to the rise of all these brand-new offers, combos and platters, deciding where to eat out can become quite overwhelming at times. To make things easier, here are a few budget-friendly places around Chattogram that you can consider visiting this Ramadan.
Barcode Food Junction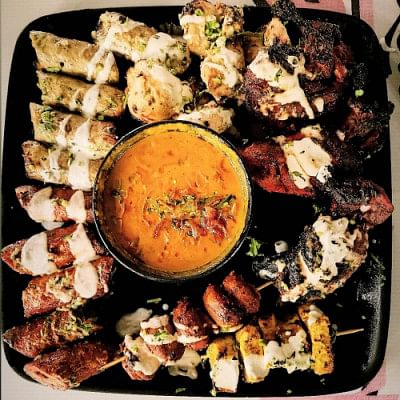 One of the largest Iftar Bazaars in Chattogram, Barcode really sets itself apart with its wide assortment of kebabs, fried goods, and other iftar essentials. This year they have close to two hundred items for you to pick from and make your own customised iftar platter.
Their bazaar displays dishes from various cuisines but their mejbaan styled dishes are the real star of the show. Barcode's jilapee, pitha, and beverage stations are only a small portion of what they have to offer in their bazaar. Once you've made your platter you have the options of both dine-in and takeaway, but be sure to arrive early in order to avoid crowds.
Burgerita
The burger joint that has had all of Chattogram on a chokehold is Burgerita. Their budget-friendly and unique burgers continue to be an attraction for many. If your consistent diet of beguni, piyaju, and chhola is getting on your nerves, then this place is exactly what you need.
With some of the best burger deals in town, their flavourful combos will definitely satiate your iftar cravings. Besides, their bottomless burgers deal starting from the first of April might also pique your interest.
Senang
Senang is an Asian fusion restaurant with a unique taste you can seldom find anywhere else in the city. Their plant-based decor and interior gives the restaurant a cosy atmosphere that's perfect for iftar with friends and family. Besides, their comparatively reasonable prices make Senang one of the more accessible Asian restaurants in Chattogram. This year, they have a wide range of Pan-Asian iftar platters to offer, so whether you're craving nasi goreng or steamed dumplings, Senang is the place to be. 
Rio Coffee, Khulshi
A comfort place for many in Chattogram, Rio Coffee continues to win hearts with their signature coffee, desserts and intimate atmosphere. Besides, their savoury options are just as popular, making them one of the most beloved cafes in the city.
This Ramadan they've come out with a special iftar spread that's perfect for a get-together. Their fusion platters are reasonably priced and have flavours ranging from Classic Mediterranean to Continental. The Ramadan menu is only available at their Khulshi outlet, so if you're looking for some budget friendly options for iftar in that area, head over to Rio Coffee.
The Arrosto
The Arrosto is a restaurant located in O. R. Nizam Road, that serves a fusion of Mexican, Italian, and Thai cuisines. Each year they come out with experimental and tasteful iftar platters. This year they have a large number of set meals to choose from, all of which come with large portions of food.
The manner in which their tables are laid out provide an air of privacy so you can enjoy your iftar in peace. Arrosto also has an open terrace with outdoor seating overlooking the city streets. If you're interested in trying interesting fusion set meals, The Arrosto is a place you should definitely take into consideration.
Waziha is a really loud person with an inflated sense of self. Remind her that she's not all that via Instagram @useless_depressing_poetry.