How to deal with guilt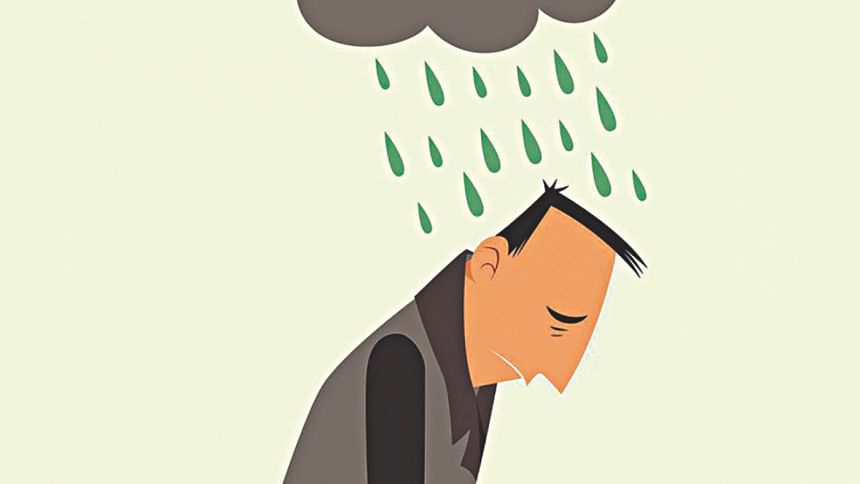 'To err is Humane; to Forgive, Divine.' Alexander Pope delivered a message that has withstood the test of time. Whilst we have shown our allegiance to the said popular quote, how much of it do we apply to ourselves?
We often make mistakes and the realisation tends to hit us pretty hard, even when it may not have been done deliberately. We dwell over it, unhealthily obsess, and denote self-worth down to that one mishap. Whilst it is necessary that we learn from our mistakes and do not transgress in a similar fashion further, we also need to learn to let it go. Learning is essential, blaming is not.
People with anxiety have a harder time dealing with guilt. The lack of confidence and self-deprecation that follows is extremely damaging. However, there are ways to deal with guilt.
How much has your mistake affected the person
Whilst it is necessary that you learn from your mistakes and not repeat them, you also have to understand how much it has affected the person. If it has terribly harmed them, then you can try your best to make amends. Often, doing so gives one peace of mind. However, it is still okay to be unable to make amends, more so if you have ascertained all the places you went wrong and bear responsibility.
It is also quite likely that it has not really affected them much and merely made them upset. In that case, a proper, heartfelt apology would do for both of you. Apologies may not feel enough, but you also have to acknowledge your limitations and learn to be okay with it.
How would you have reacted if it was done to you
Whilst the perspective narrows itself down this way, you still get to have a different point-of-view. Were it done to you, would you have let it go and forgiven it or would you have thrown a fit and cut the individual off entirely?
Once hypothesised how you would have dealt with it, try to accommodate theirs to yours. If they behave the same way, totally justifiable. If they don't, still justifiable. What you are doing is putting yourself in their shoes and learning from that as well. That effort made alone should contribute to freeing you from the overbearing guilt.
Things to remember
You have control over your own actions to not make the same mistake again. Hurting yourself is no way to repent just because you have hurt someone else. An apology should be enough when there is no other way to make amends. If you look back, you will realise you've forgiven people who have wronged you, too. If they deserve forgiveness, so do you.
You can also try using the Socratic Method if all else fails. The Socratic Method is when two individuals orchestrate a cooperative dialogue to trigger critical thinking. You can also hold a conversation with yourself. Ask yourself under what circumstances you made the mistake, where you went wrong, have you apologised sincerely, and if you're capable of making any substantial amends. Speaking with yourself is often associated with lunacy; however, it can ease your mind and help you relax.
Different things work for different people. Thus, I encourage you to find your own ways of dealing with guilt. Once you do, it gets a lot easier.
Aysha likes her coffee bitter and her tea sweet. Send her prayers at zaheenaysha@gmail.com