The bops, the pops and all the albums that SHOUT loved in 2022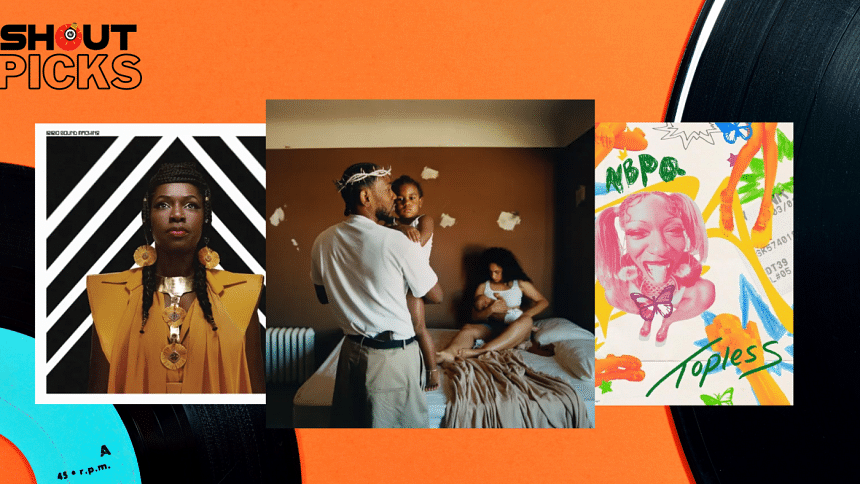 2022 was a great year for music. From the outstanding debuts to veterans returning with new records, the preceding year had it all. So, without further ado, here are 2022's top 5 albums.
Renaissance - Beyoncé
The 28-time Grammy winner returned after six years with her 7th studio album and it was definitely worth the wait. Renaissance is undoubtedly the best album of the year. This modern dancefloor classic brings about a reinvention of Beyoncé unlike any other of her records. ALIEN SUPERSTAR, BREAK MY SOUL and CUFF IT are just a few of the chart-topping hits from the record. The 90s house music and club culture influences are clear. An almost perfect mix of funk, hip-hop, techno and afro-beats – this album is colourful, groovy and most of all, euphoric.
Motomami - Rosalía
Spanish genre-bending pop sensation, Rosalía released her third album, Motomami. The album is a reflection of global culture and pop trends. It is a must-listen. At the confluence of Latin pop and avant-garde experimentation is where Rosalía really shines. Over a beautiful organ piano, Rosalía presents G3 N15 showcasing her powerful and emotional vocals. The album's first single, La Fama with The Weeknd is a sultry track about fame which sets the tone for the album. The experimentation and genre-altering type of music that Rosalía implements has caused her to find her footing and it truly is a true wonder. 
Natural Brown Prom Queen - Sudan Archives
The rhythm and masterful lyricism make Sudan Archives' second album Natural Brown Prom Queen one of this year's most outstanding albums. The soul, sultry and incredibly technical record stands head and shoulders above other contemporary records. Home Maker is a brilliantly flirty reminder of people's perception of us. Chevys10 and NBPQ (Topless) are a reflection of the creativity and freshness of Sudan Archives. With lyrics like "Sometimes I think that if I was light-skinned/Then I would get into all the parties/Win all the Grammys, make the boys happy." Natural Brown Prom Queen is definitely a top tier album from 2022.
Mr Morale & the Big Steppers - Kendrick Lamar
The American rapper and Pulitzer winner returned for his fifth album, Mr Morale & the Big Steppers with artists the likes of Summer Walker, Ghostface Killah and Sampha. Mother I Sober (feat. Beth Gibbons of Portishead) is the most impactful track from the album at seven minutes. This track touches on generational trauma and Lamar shares his fears for his own children. "If I mentioned all my skeletons, would you jump in the seat?" shows Lamar's fears of abandonment and being defined by his past. Fighting preconceived notions, emotional scars and insecurities, Kendrick Lamar transforms a deeply personal part of his life into art.
Electricity - Ibibio Sound Machine
The English band Ibibio Sound Machine combines electronic bass with West African funk music to create a global phenomenon. All That You Want starts with powerful notes from vocalist Eno Williams and moves into classic-sounding yet refreshing work from Bannerman, Ibibio Sound Machine's guitarist. Produced by Hot Chip, this album is a thrilling and energising experience from its opener all the way to its twelfth track. The undeniable standout track from this album has to be Wanna See Your Face Again with addictive synths and lyricism. The layering of the instruments to the production and vocals make this record difficult to flaw.
Aryah Jamil is mediocre at everything except laughing at their own jokes Tell her to stop talking at jamil.aryah@gmail.com