The Curse of the Second Lead Syndrome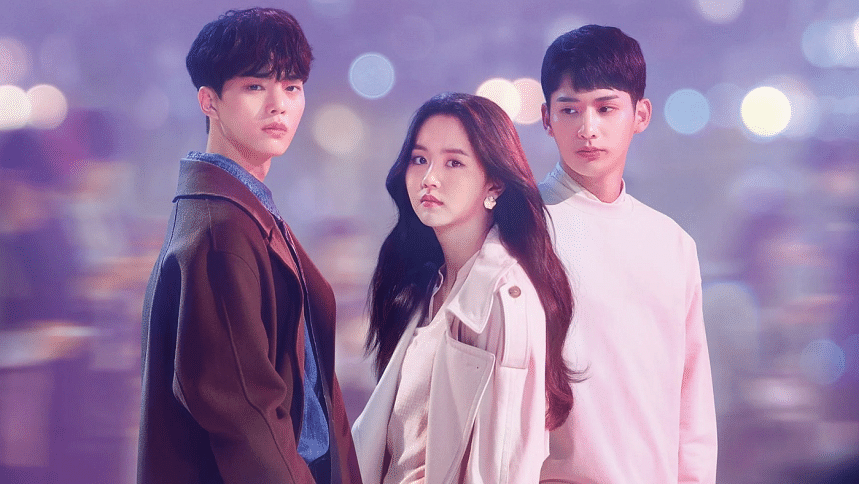 Second Lead Syndrome (n.)
An incurable disease where you fall prey to liking the second lead of a Korean drama more than the main lead, and desperately want them to get the girl/boy despite all signs pointing to that being a near impossibility. And at the end of the drama when things play out exactly as they're supposed to and the second lead gets rejected, you just can't get over the pain and injustice. Side effects include increased heart rate, rage, uncontrollable tears, crushed hopes and dreams, and the constant urge to scream "This is so unfair!". Has no roots in medicine, science, or any form of logic for that matter. The heart wants what the heart wants, okay?
Fans of romantic comedies will instantly recognise the widely popular trope of love triangles in all forms of media. However, Korean dramas often take this trope a step further by making the second lead so unbelievably kind, chivalrous and understanding, that it physically hurts to see the girl still fall for the main lead even after the second lead spends episode after episode going out of their way to take care of her. 
Is it even a true K-drama if it doesn't involve one complicated love triangle full of angst and heartbreak? Of course, the trope isn't restricted to simply Korean dramas, and the genders can often vary, but Korean dramas have popularised the term "second lead syndrome" into such a beloved and hated trope. 
Characters like Kang Shin Woo from You're Beautiful, Gong Tae Kwang from School 2015, Baek In Ho from Cheese in the Trap, and Lee Hye Yeong from Love Alarm have set the bar too high for K-dramas' second male leads. Their charismatic, chivalrous and compassionate personalities make it hard not to swoon over them. They play the perfect part of modern knights in shining armour for the heroines in distress. By taking care of and protecting the girl, despite all signs pointing to her never reciprocating their feelings, they might not have been able to win her heart, but they have won ours for sure. 
We can't help but root for the underdogs, the nice guys. Especially when compared to them, the other guy in the love triangle often comes off as jerks and even bullies the heroine sometimes in veiled attempts at dealing with their true feelings. It's even more heart-breaking when the second lead starts off as a typical "bad boy", but grows and learns to become a more considerate person after being influenced by the heroine throughout the story. Even if she forgets of his existence after falling head over heels for the main lead, he still waits patiently for her to change her mind. 
These K-dramas truly encapsulate the heart-breaking reality, that no matter how "perfect" and chivalrous and understanding you might be, you cannot control love, you don't always get the girl. 
Contrary to popular belief, the second lead doesn't always have to end up heartbroken. Some Korean dramas actually break the stereotype, like Reply 1997, where the second lead is secretly in love with the other male lead, instead of the heroine, or Cinderella and the Four Knights where the second lead realises his feelings for the girl and doesn't waste time pining after her like most second leads. In some K-dramas like Itaewon Class, Love Alarm and Crash Landing on You, the trope gets flipped and the second female lead gets rejected and overlooked in favour of the main female lead.
Pining, angst, and unreciprocated feelings make second lead syndrome such a heart-breaking and engaging trope. Even if all they exist for is the plot and character development, they certainly make the story more interesting and keep the audience second-guessing ourselves as we struggle between deciding who will eventually be "end game". However, a concerned fangirl wants to know, just for once, would it be too much to ask for the second lead to finally get their happy ending?
Sara Kabir is a dreamer, a literature major, and a writer. She is often found juggling academics and her countless hobbies. Help her figure out which K-drama to watch next @scarletfangirl on Instagram.