The top romances that had everyone's attention in 2022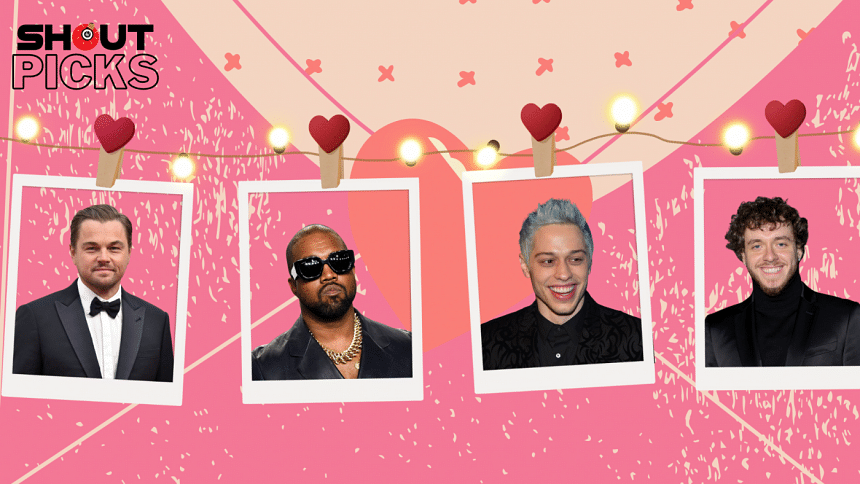 If anything, 2022 has been the year of love. From the most unexpected celebrity pairings to years-old rumors of a certain marriage getting confirmed, 2022 has shown us all is fair and expected in love and war.
Here are the top 5 romances that had everyone's attention, good and bad, in 2022:
Gigi Hadid and Leonardo DiCaprio
Although it's practically all hearsay for now, this duo still deserves an honorable mention. Ever since Paris Fashion Week this summer, the internet has been abuzz with stories of the supermodel and Oscar-winning actor being in a casual relationship. The starlets have been spotted together at some parties over the months, and if the rumors do happen to be true, congratulations are in order for Hadid because she finally broke DiCaprio's mythical curse of not dating women over the age of 25!
Dua Lipa and Jack Harlow
Yet another rumored couple, the rapper and the pop star have been reported to be seeing each other for almost a month now. Despite the premature stages of this relationship, fans are obsessed with the idea of it as Harlow has previously rapped about wanting to date Dua in a song called, you guessed it, "Dua Lipa". While it is yet to be confirmed, this relationship too deserves a spot on the list simply because of the impact it has had online in just a few days. And on the internet, celebrity romances are indeed measured in likes, comments, and shares.
Kanye West and Julia Fox
Perhaps the most chaotic couple in the list, West and Fox were first confirmed to be together in January this year. Their courtship has been marked by many interesting milestones: the legendary musician and designer calling Fox his muse, spending thousands of dollars to buy Birkins for Fox and her dozens of best friends, and posting memes of them facing off his ex-wife Kim Kardashian and her then-boyfriend Pete Davidson.
A whirlwind romance and tons of meme-worthy content later, the couple eventually called it quits in February.
Yung Gravy and Sheri Nicole Easterling (AKA Addison Rae's mother)
The internet was shaken to its core in August this year, after the "Betty" rapper, 26, and Easterling, 42, unexpectedly arrived at the 2022 MTV VMAs together and shared kisses throughout their joint appearance. Prior to this date, Gravy was publicly single and Easterling was estranged from Rae's father after his several alleged affairs.
The two have been more private ever since, with some rumors swirling it was all a PR stunt and others claiming the two have parted their ways. Whichever it is, they've definitely left a mark (read: scar) on all our minds.
Pete Davidson and Co.
I mean, who else could it be?
Right as we were starting to forget he'd been with Bridgerton star Phoebe Dynevor only two months before, Davidson floored pop culture with the news that he was now seeing none other than Kim Kardashian in October 2021. The already highly followed couple drew even more heat, with Kardashian's ex-husband and our second runner-up Kanye West openly feuding with the couple on Instagram for weeks.
The couple sadly split in August 2022, citing busy schedules, but Davidson is already back in the game. As of December 2022, he's been linked to famous model Emily Ratajkowski.
With 2022 having such power couples in its history, it'll be hard for 2023 to surpass the year in terms of romance. But who knows, maybe Pete Davidson will surprise us. Again.
Fabiha is secretly a Lannister noblewoman and Slytherin alum. Pledge your allegiance and soul to her at afifafabiha01@gmail.com