8 Cringeworthy YouTube Channels
With copious amounts of videos being published every hour, there is plenty on YouTube to go by without actually ever being bored. However, these particular YouTubers can be the cause of dementia to people with an IQ of 90 or above, so think twice before hitting the Subscribe button. 
WATCHMOJO.COM 

If you have a knack for lazy, uninspired and redundant "Top 10" lists, look no further than WatchMojo.com. These guys will make a list out of anything. Be it "Top 10 Anime Deaths", "Top 10 NFL Drafts which weren't worth it" or "Top 10 Infamous Mass Shootings in the US" (yes, it exists), these people will not leave anything untouched. Perhaps the worst thing about them is the fact that they have minimal knowledge about the topics that they cover, which are often self-contradictory. They will call Limp Bizkit the most influential 90s band in one list, only to call Fred Durst the worst vocalist of all time in another. 
PEWDIEPIE

Before you fanboys come out with pitchforks to lynch me, hear me out. The guy used to be great. His reaction videos were amazing, his quirkiness and eccentricity is what people loved and adored. However, that all changed when good 'ol Pewds got too self-indulgent. The man now posts reaction videos of his fans' reactions to his reaction videos. He will either get too busy telling his critics off, or he will make an entire video out of random comments aimed at him. Anything except for gaming, basically. 
KING ROSS (WHATCULTURE WRESTLING)

If you're a fan of wrestling, do not watch his videos. This self-centered, annoying and nonsensical horizontally opulent creature is probably the most unlikeable person on YouTube. He will push opinionated comments and act as if he knows more about the product than Vince McMahon himself (like most IWC pricks). If you want a good opinionated wrestling list that doesn't call out your mom for disagreeing with them, just watch Grim's videos. Or, you could watch Adam Blampied's content in the same channel. Anything but this guy. 
FRED

If you want to listen to a 14-year old boy's pointless ramblings with his voice sped up, look no further than FRED. In terms of content, the kid has nothing going on for him except for the things he did on that particular day. His activities range from swimming in a small plastic pool that his mother bought from the local dump to having an actual balloon stuck in his throat. Fascinating. 
TOYS IN JAPAN

It's not often as a writer that I find it difficult to articulate exactly why something is this bad. It is the darkest corner of the internet, and if you don't believe me, go watch "Spiderman Vs Elsa in Bathroom!" TOYS in Japan will scar you and render you helpless. Their videos usually consist of Japanese children's rhymes with poorly animated pop culture renditions that are the same in all of their videos. What makes them "special" per se is the weirdness, because almost every video consists of the SAME vignettes with different characters. Sigh.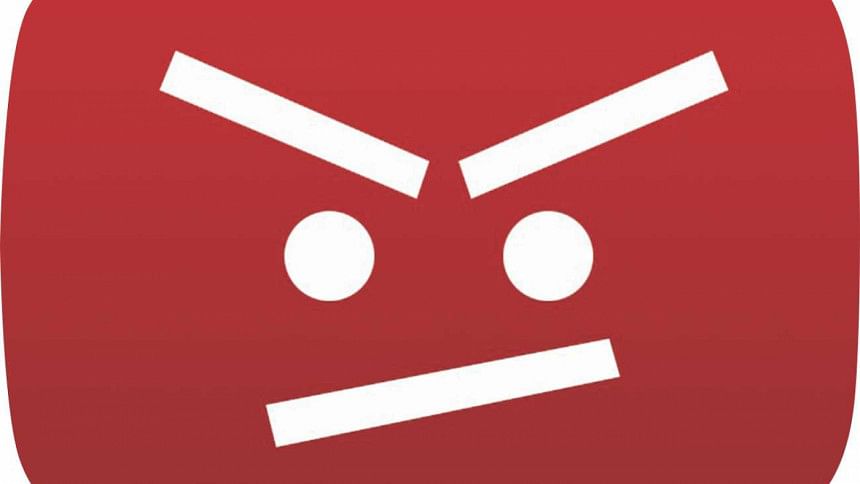 ONEDIRECTIONVEVO

Oh, come on. You knew it had to be in here. 
JINX 

The most boring, unimaginative, yawn-inducing YouTuber with no creative input whatsoever, Jinx revolutionised (!) the genre of YouTube "reaction videos". Basically, all his videos are about him reacting to things. Be it movie trailer, NFL games, viral videos - the list is endless. Heck, he even has reaction videos of other people's reaction videos. When it comes to content, Jinx is at the bottom of the barrel and it is likely to stay that way. If you visit his other page, "Jinx Reloaded", you'll see that he tries to redeem himself by doing comic skits. Alarming as it is, you'll know why he did reaction videos in the first place. 
MATTYBRAPS

Oh, boy. If you thought Justin Bieber was annoying, wait till you see this little abomination. This kid has literally no rapping or singing skills whatsoever, and his fans consist of whiny 9-year old girls who will fight you over the comment section. At least Justin Bieber had singing skills.