5 things to know for Nov 22: Argentina, militants and more
A huge upset for Argentina fans in Bangladesh today, who eagerly watched their favorite team's first match of the tournament. It started well, but ended well for Brazil fans instead, who cheered on as their rivals lost 1-2 to Saudi Arabia in a shocking game. Nevertheless, a historic win for the Arabs. Here are the highlights, and other stories to catch-up on today.
1. Argentina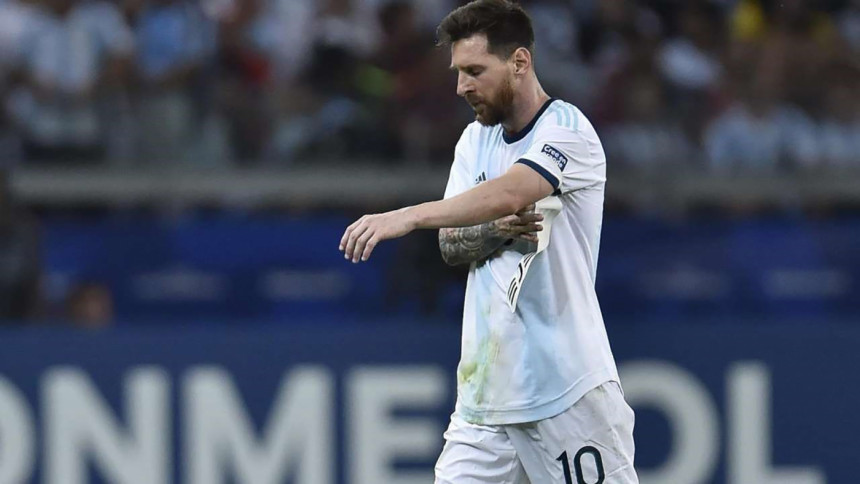 Highlights
First half: The Argentina team came straight into the tournament on the back of 35 straight wins. By 8 mins, a foul from Saudi Arabia led to a penalty. Messi rolled left, scoring his first goal of the World Cup. At 35 mins, Martinez scored a goal, which was disallowed for offside.
Second half: Saudi Arabia came back into the game with an equaliser from Al-Shehri. Then quickly, another incredible goal from Al Dawsari, flipped the game upside down. Saudi's defence came on strong after.
Messi's Argentina came into this World Cup as a firm favorite. On the eve of his fifth and "final world cup," Messi said, this tournament is "my last chance to land the great dream that we all have." Last year, Messi finally added a national title to his glittering career by winning the COPA America. Now the stakes for Argentina are at an all-time high, with Argentina 3 points behind now in its group. Bangladesh former team captain, Mashrafe, predicted that Messi will score seven goals and take away the Golden Boot and Golden Ball. Follow our page for real-time updates.
2. World Cup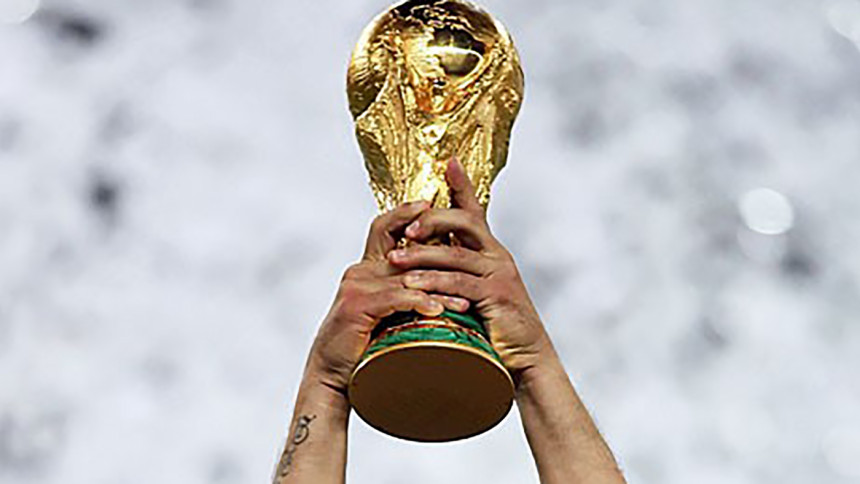 Matches: Denmark will face-off Tunisia at 7:00pm Bangladesh time today. Our predictions: Denmark will win 3-0.
Qatar: The most controversial World Cup in history continues collecting more stains to its name. Today, a US journalist, wearing a rainbow shirt, in support of the LGBTQ community was detained when he tried to enter the stadium in Qatar.
Bangladesh: BTV in Bangladesh acquired the rights to cover all 64 matches of the World Cup for a whopping Tk 98 Crore. But some sources weren't pleased with the late acquisition, only four days before the World Cup. Some from the Cabinet Division were particularly irritated as the proposal, coming in at the eleventh hour would deprive BTV of sponsors causing the money to be spent from the government coffers.
3. Awami League, BNP showdown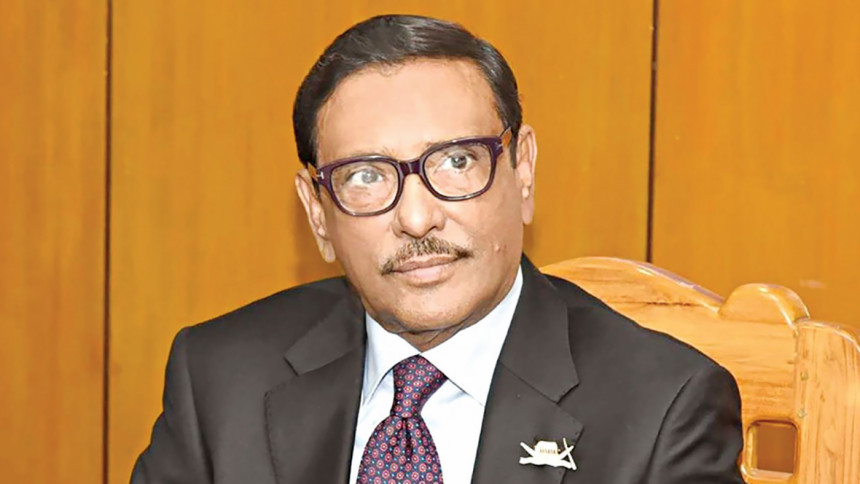 After seven years, Awami League held its triennial conference at Lakshmipur. General Secretary Obaidul Quader took the stage as an opportunity to castigate the opposition party. He accused them of being the "trusted home of militants," and said the Awami League is fighting against it. "Sheikh Hasina will call on people from Jessore on November 24 to work against evil-communal forces," he said, adding, "be ready." Around seven sub-committees were formed to ensure the attendance of 50,000 people at this conference today. On the other hand, police arrested former BNP lawmaker Nadim Mustafa in connection to the murder of a man named Mojir Uddin in 2015.
4. Militants' prison break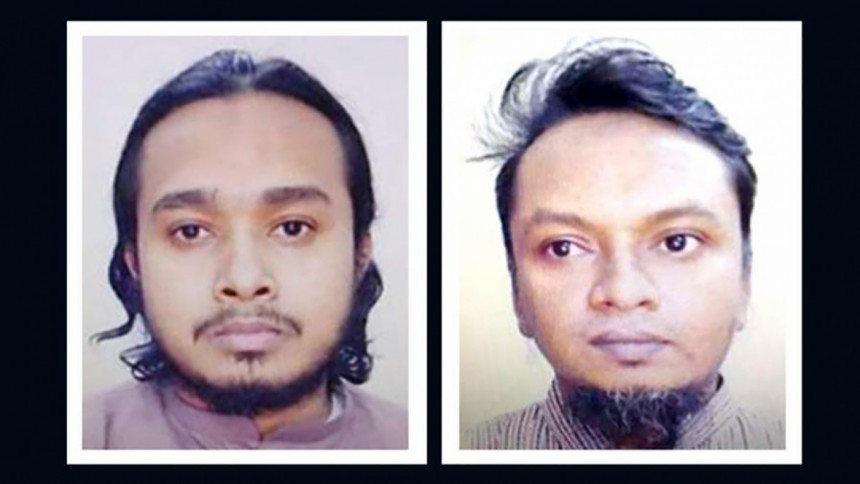 The red alert is still on after death-row convicts dramatically escaped on motorbikes, while being escorted to court from prison. Several motorcycles accosted the police who were escorting the Islamist militants. The loopholes in security have been under the spotlight after what seems like a brazen but well-planned attack. The CTTC chief said around 10-12 people are behind the well-coordinated operation, and identified the mastermind. The home ministry today formed a four-member committee to investigate the incident. The militants, who were convicted for brutally killing secularist publisher Faisal Arefin Dipan, and one of them was also involved in killing blogger Avijit Roy in 2015. Tk 20 lakh rewards will reportedly be given to those who help find the militants.
5. ECNEC meeting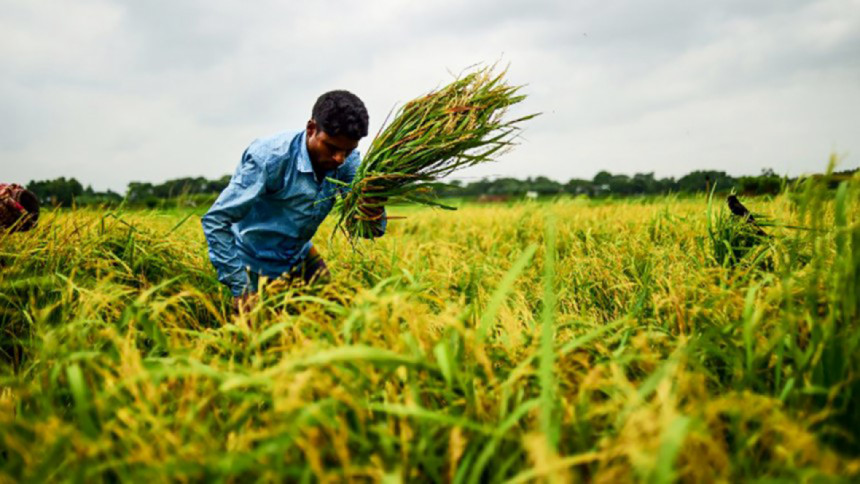 During the ECNEC meeting today, the Planning Minister MA Mannan tried to ease widespread tension about the economy. "Inflation is falling while the wage rate is going up, which is a good thing," he said. He also presented another ray of hope: possibility of bumper production of Aman this season, adding that "we have around two million tonnes stock of food grains." The positivity continued as the minister added that remittances inflow were seeing positive trends as well.